I have been offering Reiki at Remus Horse Sanctuary for nearly 10 years, I started it before I became a founding member of SARA. It was Sue at Remus who contacted Kathleen, which must have been around 2008, from what I can remember. I had been studying with Kathleen via her distant learning course and was so excited about her animal Reiki teaching methods. It was such a natural thing to do as Kathleen's code of ethics worked hand in hand with Remus's code of ethics. Remus Horse Sanctuary now has over 15 Reiki practitioners who travel from all over the UK to offer Reiki to the beautiful animals at Remus. They have also set up a Facebook page, where Remus animals can receive distant Reiki. It is a wonderful symbiotic relationship which has been built on trust and also results from what Reiki can truly do for the animals. The Remus staff are very used to the ways of the Reiki practitioners and don't bat an eyelid as group or single animal 'Reiki' healings are carried out.
This was so apparent to me yesterday at Remus, as I stood and held a Reiki space in the barn, where the lamanitic horses are kept. They have a wonderful 'sand' floor that is so gentle on their hooves. Myself and a student just held a Reiki space for the horses. The staff at Remus carried on with their numerous jobs, changing the water buckets, laying down cosy beds, heating up the lamps to keep the horses warm and poop picking. I stood quietly and thought wow, where in another sanctuary in the UK could this relationship between healer, animal and staff be so natural? They respected what we where doing and we respected what they were doing. Mingled in with the horses accepting the 'Reiki' 'that was being offered, this was totally normal for them as it was a daily occurrence.  We where also called by Vicky to go to the furthest field to offer Reiki to a horse called Annie, who was having trouble walking. Vicky is 2nd in command after Sue and again Reiki was the obvious natural solution for her to ask me and my student for help.
How did Remus Sanctuary become so ofay with Reiki? Partly because, almost 10 years of Reiki being offered initially by myself and then by others, miracles did happen.  Animals that were on their last legs and at the point of being put to sleep, made miraculous recoveries. New animals who had suffered abuse, where able to settle in quicker. Respecting the Remus rules and not interrupting the staff as they went about their daily business was also key as staff cost money which is very difficult to come by for any sanctuary.  The biggest catalyst for Reiki being accepted at Remus however was Kathleen and Leah when they came to the UK, they showed animal Reiki at its best. By letting the animals be in charge of their own healing. Holding a space for them and letting go of 'ego'. Instead of doing to the animal they gently suggested lets offer a space of being there for the animals. Kathleen showed Sue the benefits of Reiki. she taught me and numerous students how to hold a 'reiki' space and she taught the animals that it is okay to say 'no' to Reiki, as they too have a choice.
Looking back I am so glad that I was able to bring Reiki to Remus.  I can now see that Remus is a very unique sanctuary as it values Reiki and has embraced it to its core. It offers a place where people  can learn and its animals can be healed. Yesterday I was able to smile inwardly and think 'Caroline' you started this and now it is perhaps the only Animal Sanctuary in the UK where Reiki is so naturally embraced by all on a daily basis.  It is a proud feeling and it is also a fleeting feeling as the biggest lesson from Kathleen is to work from a place of 'no ego'. That is the lesson with the biggest value as animals do not like 'ego'.  They like things to be simple and that includes Reiki; it is about being less of 'me' but about more of 'them' and listening to what they are trying to tell us.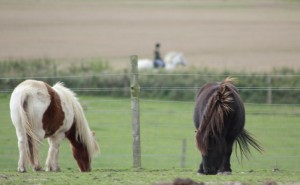 I am so delighted that Kathleen will be back at Remus this August to teach animal Reiki with the help of the animals. Being taught by Kathleen is the best experience you could ever have. I will be booking my place too this year as each time I meet Kathleen, she teaches me something new. Don't miss out on meeting the Remus animals and Kathleen, it too will be an experience that you will never forget. It is just pure magic