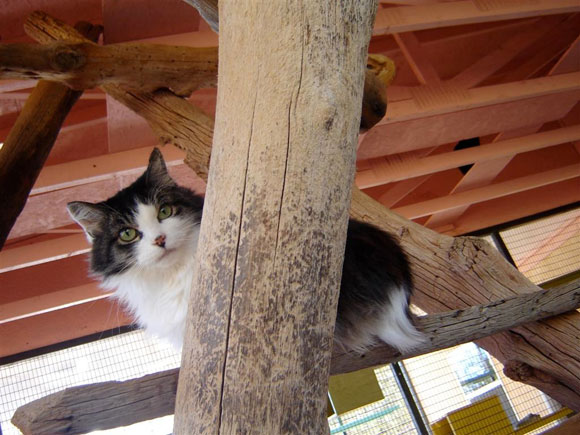 Animal Reiki for Reiki Practitioners - Teleclass
This class is for students who have at least Level II Reiki and are interested in receiving an in-depth and practical foundation in Reiki with animals. It covers all the basic philosophy, techniques and approach used by SARA members. With Leah D'Ambrosio's support, the lessons and corresponding homework assignments allow you to experience successful Animal Reiki treatments and give you the experience you need to practice Animal Reiki with all kinds of animals and in any situation. Students of any lineage completing this class are eligible for SARA Practitioner membership.
Prerequisite: Level II Reiki in any lineage.
Overview of Curriculum:
Week 1: Background and Elements of Japanese Reiki
Week 2: Shoden and Okuden Techniques
Week 3: Meditations with the Animals; Healing Treatments for the Self and People; Creating a Reiki Space
Week 4: Treatment on Animals
Week 5: Symbol and Mantra 1
Week 6: Symbol and Mantra 2
Week 7: Symbol and Mantra 3
Week 8: Review and Discussion
This course is divided into eight lessons. Each Monday for eight weeks, from 6pm PT/9pm ET to 7pm PT/10pm ET, students will call in and join the teleclass for discussion and practice of Reiki. Students will receive PDFs with information regarding the lessons, along with a link to all class recordings. At the end of each lesson, there is a suggested Reiki practice and assignment for you to do. This practice is designed to help you deepen your own understanding of how Reiki heals animals and how animals respond to treatment. The assignment is designed as a creative way for you to express your biggest "takeaway" lesson from each week's lesson. Once you turn in all eight of your assignments, you will receive your certificate via email.
Leah supports students in this class via email and Skype sessions as requested.
Prerequisite: Level II Reiki in any lineage.
Dates: February 5th to March 26th, July 9th to August 27th
Time: 6pm PT/9pm ET to 7pm PT/10pm ET
Teacher: SARA Vice President Leah D'Ambrosio