Kathleen Prasad, President
Kathleen Prasad is president of the Shelter Animal Reiki Association (SARA). She has taught Reiki to the staff and volunteers of organizations such as BrightHaven, The CARE Foundation, Best Friends Animal Society, The San Francisco SPCA and Guide Dogs for the Blind. A global leader in the profession, Kathleen has authored the book Reiki for Dogs and co-authored the booksThe Animal Reiki Handbook and Animal Reiki: Using Energy to Heal the Animals in Your Life. She's been published in magazines such as The Journal of the American Holistic Veterinary Medical Association, Animal Wellness Magazine, Animal Fair, Equine Wellness Magazine, The Whole Dog Journal, Dog Fancy, Feline Wellness and Dogs Naturally Magazine, and featured in several radio and TV programs. Kathleen offers regular classes at BrightHaven Holistic Animal Retreat in Santa Rosa. She also teaches a variety of correspondence and tele-classes. She is available for distant treatments.
Leah D'Ambrosio, Vice President
Leah is the Vice President of the Shelter Animal Reiki Association (SARA) and is a board member of Pregnant Mare Rescue. She has taught animal Reiki classes at the Humane Society Silicon Valley, the Homeless Cat Network, Rabbit Haven and offers regular classes at Pregnant Mare Rescue in Aptos, California. She is currently teaching the SARA Animal Reiki for Reiki Practitioners teleclass. Leah is available for in person animal Reiki treatments.
MEET OUR MEMBERS
Sub Heading
Michele Rodriguez
SARA Practitioner
Michele Rodriguez is one of the founding members of SARA and is an animal Reiki practitioner. Having recently completed Certification as a Veterinarian Assistant, Michele plans to integrate her personal passion and professional skills towards helping and healing animals on all levels of being-physical,mental and spiritual. Michele's goal is to educate and share with other's the power and efficacy of Reiki energy work. Michele currently lives in Phoenix, Arizona with her new rescue dog, Paisley, who has been a "sponge" for Reiki energy from her very first session. Michele is available for consults and appointments.
Cindie Ambar
SARA Practitioner
Cindie Ambar is a SARA Practitioner trained at the Usui Reiki Master's level by Kathleen Prasad and focuses on Equine Reiki in the Santa Cruz County area.   She is the founder of her own non-profit which helps horses in sanctuaries and shelters. Cindie has happily volunteered at Pregnant Mare Rescue in Watsonville, California since April 2011 where she discovered her life's purpose with horses.
Cathy Currea
SARA Practitioner
Cathy Currea is a SARA Practitioner located in the San Francisco Bay Area. Cathy Currea is an Animal Reiki Practitioner, and Humane Educator with over 20 years' experience helping animals around the world. She holds a Master's degree in Counseling and Education. Cathy is also an author who has contributed to the books, Reiki for Dogs; Animals In Spirit; and Awakening to Animals Voices.  Cathy offers long distance and in-person Animal Reiki treatments to help your animal family feel their very best. Cathy works with behavioral, physical, emotional and spiritual issues and specializes in helping animals who are sick, chronically ill, elderly or dying including hospice support and grief counseling.
Kathy Edwards
SARA Teacher
Kathy Edwards is a SARA Teacher who was born and raised in the San Francisco area. She has studied with Kathleen Prasad since 2010 and recently opened her own alternative animal health business. She currently volunteers in San Mateo County and is available for in person and distant treatments. 
Deanna Graham
SARA Practitioner
Deanna Graham is an animal Reiki practitioner who lives in Palo Alto, California.  Deanna currently volunteers at Homeless Cat Network and Nine Lives Foundation.  She served on the Nine Lives Foundation Board of Directors and as their volunteer coordinator.  In the past, she has volunteered at the Humane Society Silicon Valley.
Jody Huth
SARA Teacher

Jody Huth lives in San Francisco with her husband and two cats, Scout, and Willie who instigated the Reiki journey. She has studied Animal Reiki I and II , as well as the Animal Reiki correspondence courses, with Kathleen, and is looking forward to the Shinpiden Level III class with Frans Stiene in April 2009. She currently volunteers at the SF Animal Care and Control shelter.
Charlotte Jensen
Communications and Media Relations Manager

Charlotte Jensen is an internationally published journalist with more than 14 years' experience in media and communications. Charlotte was previously executive editor of Entrepreneur magazine, where she played a leading role in shaping editorial content and direction for the award-winning publication. In 2004, after her cat was diagnosed with polycystic kidney disease, she studied Reiki I under Kathleen Prasad and subsequently managed the disease for several years by combining Reiki with traditional veterinary medicine. Based in Orange, California, Charlotte offers editorial services to corporations and nonprofits nationwide.
Kristin Dodds
SARA Practitioner

Kristin Dodds is an Animal Reiki Practitioner based in San Francisco, California.  She spends her extra time volunteering with Guide Dogs for the Blind in San Rafael, California. Guide Dogs is a non-profit organization that provides enhanced mobility to qualified blind and visually impaired individuals through partnerships with uniquely skilled dogs.  Kristin also likes to travel the world.  During her travels she likes to volunteer at organizations promoting animal welfare.  The accompanying picture was taken during her time volunteering at Elephant Nature Park in Northern Thailand, which is an elephant rescue and rehabilitation center.  She lives in San Francisco with her life partner, Joe.
Lisa Hughes
SARA Practitioner

Lisa Hughes is a SARA Practitioner.  Lisa started her Reiki journey after adopting two rescued puppies (one who is visually impaired), and found Animal Reiki Source. She has been an SARA Practitioner since 2014.  She believes that every being needs to be "balanced" with the universe and with the support of her husband and mother she founded a holistic animal business in Rosemead, California. In her practice she offers in person/distance animal Reiki and Bach Flower Essence Remedies to animals and humans.  She resides with her husband and three dogs Hunter, Ryder (pictured and not puppies anymore) and Bandit, who are all rescues. When she is not providing services to her clients, she is a high school special education teacher. In her spare time she volunteers at the San Gabriel Valley Humane Society where she hopes to one day to teach Reiki to all the volunteers and staff.
Lorraine Lannoye
SARA Practitioner

Lorraine Lannoye is a SARA Practitioner, having studied Reiki Level I and Level 2 with Leah D'Ambrosio of SARA, and Level 3 with Frans Stiene of the International House of Reiki. Lorraine's volunteer efforts have included Best Friends Animal Society Network, Humane Society Silicon Valley, and Ohlone Humane Society Wildlife Rehabilitation Center. She resides in the Bay Area with her husband and three cats.
Joannie Loobey
SARA Practitioner

Joannie Loobey is a SARA Practitioner. She came across SARA while researching holistic modalities for healing  animals and was drawn to Kathleen Prasad's traditional Reiki Practice and Teachings and from that point,  was on her journey of creating healing light and space for animals.  She plans on expanding her knowledge by completing Teacher training.  She volunteers at Sage ER Veterinary Centers in Dublin and Concord, as well as Rienstien Horse Ranch in Livermore  and Contra Costa SPCA.  She has started personal practice and now offers healing to friends, family and animals in need.  She lives with her 12 year old Retired Seeing Guide Dog, Izod and her two "foster failure"  2 year old kitties, Phoenix and Nala.
Michelle A. McKenzie
SARA Practitioner

Michelle McKenzie is a SARA Animal Reiki Practitioner and teacher, and offers Reiki to people as well. As a fulltime staff member of her local animal shelter, she assists with the animals' veterinary needs (trained as a veterinary assistant), acts as an adoption councilor, grant writer and offers Reiki to the shelter animals. Michelle has her own pack of seven dogs, three cats, 3 horses, and two donkeys.
Sasha Nelson
SARA Practitioner

Sasha Nelson has 15 years experience and training in the animal healing arts. She is an animal Reiki practitioner and a certified equine massage therapist.  Sasha's career started with a focus on massage and physical therapy for horses, and has evolved into a Reiki practice for all animals, both large and small.  Her life-long ability to intuitively hear and feel animals' stories, pain, trauma, worries and needs makes Reiki healing a natural extension of her inherent gifts.  Sasha lives and works in Sebastopol, CA, where she volunteers at The Flag Foundation, a sanctuary ranch that fosters horse/human partnership. Sasha offers Reiki to animals throughout Sonoma, Napa and Marin, and Sacramento and is also available for distance healing.
Cathy O'Brien
SARA Practitioner

Cathy O'Brien is a SARA Practitioner. She regulary volunteers Reiki at Pregnant Mare Rescue Foundation horse sanctuary in Santa Cruz, California. Cathy has shared Reiki with many different animals, including dogs, cats, horses, rabbits, pigs, cows, lions, bears, and others. Knowing that animals are our best teachers, Cathy is grateful to the many animals who have generously taught her along her Reiki journey. Cathy also shares monthly Healing Circles for Animals, offering Reiki and healing energy to a specific animal or animal issue each month. Cathy is available for distant Reiki treatments and in-person treatments on a limited basis.
Maureen Petras
SARA Practitioner

Maureen Petras is an SARA Practitioner and has trained in Animal Reiki levels  I and II  with Kathleen Prasad. Maureen lives with her husband, daughter and their five cats in Penn Valley, CA.  One of her cats "Flamee" is her first spiritual teacher, guiding her to share Reiki with animals.  Finding Kathleen Prasad and the world of Animal Reiki is a blessing and has changed her life in so many ways.  Maureen works with many different animals including cats, dogs, horses, rabbits, chickens, pot bellied pigs, alpaca and more.  Her passion is volunteering at the Grass Valley Animal Control offering Reiki to the animals weekly.
Dawn Scheying
SARA Practitioner

Dawn Scheyhing is a SARA Practitioner and dog trainer residing in Auburn, California. Her lifelong commitment to helping dogs and their humans has led her to the doorsteps of world class trainers all over the country. Their spiritually based philosophies regarding our relationships with animals have inspired Dawn to create her own model of dog training that focuses on the energies of both canine and human, helping them achieve balance together. These skills are put to good use at Placer County Animal Services where she volunteers, teaches, and fosters the dogs that need more in depth rehabilitation. Dawn offers Reiki long distance or in person.
Robin Skov
SARA Practitioner

Robin Skov is a level 3 Reiki practitioner specializing in senior animals, farm animal and animals rescued from abuse. She has studied with Kathleen Prasad of Animal Reiki Source and with Frans Stiene of International House of Reiki. Through her organization, she donates a portion of her time to animals living in shelters and sanctuaries in the greater Los Angeles area. She also supports several non-profit animal protection organizations by donating her fees through her pay-it-forward donation program. Animals have been her teachers, friends and companions for as long as she can remember and sharing Reiki with them allows her to give back some of the beauty, joy, and healing they have brought to her life.
Katie Albright
SARA Practitioner

Katie Albright is an SARA Practitioner located near Boulder, CO. She has been practicing Reiki since 2000. Katie owns and operates a pet sitting business and cares for dogs, cats, horses, alpacas, llamas and everything in between. In addition to her business and Reiki practice, Katie volunteers as a Reiki practitioner at Foothills Animal Shelter in Golden, CO and Luvin Arms Sanctuary in Lafayette, CO, the first SARA sanctuary in the state. She is also a Healing Touch for Animals® Practitioner and offers a combination of treatments to address a wide array of physical, emotional and behavioral issues. Katie loves working with animals of all ages and species and is available for in person and distant sessions.
Susan Borutzki
SARA Practitioner

Susan Borutzki is a SARA Reiki practitioner living in Longmont, Colorado, with her two rescue cats. She has deepened her awareness and training through SARA's Animal Reiki for Reiki Practitioners workshop. Susan's calling is to help all creatures with whom we share the Earth (four and two legged, winged, feathered, scaled, finned) and thereby bringing more peace into our world. She volunteers with several organizations and has recently opened her own practice. Susan's offerings include animal reiki in person along the Colorado Front Range (Loveland, Longmont, Lyons, Boulder) or by distance sessions. She also assists shelters, rescue organizations, and veterinary clinics.
Jackie Jones
SARA Practitioner

Jackie Jones is a SARA Practitioner. She has provided animal Reiki to the Longmont Humane Society cats and dogs. Numerous rescue groups, for which she volunteers, have taken advantage of her skill with animals on an energetic level. Jackie currently lives in Colorado with a wonderful pack of rescue dogs. She devotes time to volunteer for a number of rescue organizations by fostering and conducting home visits and adoptions for many dogs in need of a fur-ever home.
Eden Koljord
SARA Practitioner

Eden Koljord (pronounced Kuhl-yord) is a Shelter Animal Reiki Association (SARA) Teacher located in the Denver, CO Metropolitan Area. She is an Animal Reiki Practitioner and Animal Communication Specialist with over 10 years of experience. Eden is an ambassador for the International Animal Ministry at Lakewood, CO and a volunteer for the Horse Protection League (HPL) at Golden, CO. She offers long distance and in-person Animal Reiki treatments. Eden works with behavioral, physical, emotional, and spiritual issues that inspire graceful partnership, healing, and radiant living between animals and their human companions. She teaches classes in Animal Reiki and Animal Communication.
Allison Chun
SARA Teacher

Allison Chun lives in Hawaii on the beautiful island of Maui. She is a Level III Reiki Practitioner/Teacher and owner of her own wellness center for animals and companion people. Her favorite places to share Reiki with animals are Haku Baldwin Center and Maui Humane Society. Allison offers in-person treatments on Maui island.
Jenni Bickel
SARA Practitioner

Jenni Bickel is a SARA Animal Reiki Practitioner and Animal Communicator who lives in Sandpoint, Idaho. In her business, she has worked with hundreds of pets and shelter animals helping them to resolve emotional, mental and spiritual issues....and also works as a volunteer to get them into their loving forever homes. Jenni currently offers Reiki to the animals at Panhandle Animal shelter, a no kill animal shelter in Sandpoint, ID. She also offers Animal reiki & Animal communication sessions through her animal wellness business & rescue. Jenni is available for in-person and long distance treatments. She has been a long time animal advocate and believes in the healing power animals bring into our hearts. Healing hearts through love, four paws at a time.
Linda Kingsbury
SARA Teacher

Linda Kingsbury, PhD, resides in Moscow, Idaho and teaches primarily in Idaho but also travels to Hawaii, Arizona, and Florida during the winter. She is open to visiting your area to share her skills at your rescue, ranch, or farm. Since August 2010, she has been volunteering at Orphan Acres Equine Rescue, Rehabilitation & Sanctuary in Viola, Idaho. Her love for the natural world and hobby of swimming with wild dolphins in the open oceans supports all her work. She believes animals teach us about unconditional love, expand our multisensory awareness, and enhance our ability to communicate in a respectful way with all creation.
Kate Sorenson
SARA Practitioner

Kate Sorensen is an SARA Practitioner living in Bozeman, MT.  She is available for distance and in-person treatments.  She volunteers at Montana Raptor Conservation Center and is on the education team.  She enjoys adopting rescue mastiffs, gardening, cooking, hiking, and knitting and felting.  She loves living in Montana and shares it with her husband, children, grandchildren and her dog.
Jane Joy Sparks
SARA Teacher

Jane's great love for animals has lead her to the practice of Reiki. A long-time horsewoman, she also volunteers at the Humane Society of Western Montana. Jane is available to travel to your shelter or sanctuary to teach staff and volunteers the benefits of Reiki. She strongly believes that animals are our teachers and wishes to share the knowledge she has gained.
Rachel Gene
SARA Practitioner

Rachel Gene is a Portland, Oregon based Animal Reiki Practitioner with a heartfelt desire to support animals in hospice care, and their people. She is available for both in-person and distant Reiki sessions for animals nearing their end of life. Currently, she is also completing a small animal massage certification as a way to further connect and serve animals. Rachel is also an early childhood educator at a non-profit school where she co-teaches alongside her trained therapy dog, Abigail. She is the lead animal caregiver for two curious goats and a brood of lovely chicken gals who call the school playground their home. In her spare time, she also enjoys being with horses, metal-smithing, writing, and getting her hands dirty in the garden. 
Marsha Hettman
SARA Practitioner

Marsha Hettman is a SARA Practitioner residing on the Oregon Coast who donates Reiki treatments to the animals of the Lincoln County Animal Shelter in Newport, Oregon. She shares her home with her husband of 37 years; their dog, Bear, who has a cardiac pacemaker (her first Reiki teacher); and Reggie, their adopted cat from the shelter where she volunteers. Animals have always been there for her, and she is grateful for the opportunity to share Reiki with them and return the love to them.
Victoria Kress
SARA Teacher

Victoria Kress is a Reiki Master Animal Reiki Practitioner/Teacher. Victoria has studied with Kathleen Prasad of Animal Reiki Source and Carol Gurney of the Gurney Institute for Animal Communication. Victoria volunteers with Guide Dogs for the Blind and Zeb's Wish Equine Sanctuary in the Portland, Oregon area. Victoria teaches animal Reiki classes at Zeb's Wish Equine Sanctuary. Zeb's is a SARA sanctuary member. Victoria offers group and private classes as well as in-person and distance Reiki treatments.
Erin Kowalski
SARA Practitioner

Erin Kowalski is a SARA Practitioner, a Nationally Certified Canine Massage Therapist (NCCMT) and Reiki, a member of Associated Bodywork and Massage Professionals (ABMP) and the International Association of Reiki Professionals (IARP), and a Certified Practitioner Member of the National Board of Certification for Animal Acupressure and Massage (NBCAAM). Erin has started the process of obtaining certification as a Canine Rehabilitation Assistant through the Canine Rehabilitation Institute.
Linda Patrick
SARA Practitioner

Linda Patrick is an Animal Reiki Practitioner and does Energy healing and communication.  She has worked with therapeutic riding horses, using Reiki, in Colorado and California as well as the local wildlife. Linda is also the website designer for SARA and lives in Chicago, Illinois.
Lynne Crowton
SARA Practitioner

Lynne Crowton is a SARA Practitioner residing in Michigan who currently donates Reiki treatments to the animals at the Michigan Animal Rescue League. Through her Reiki practice, Lynne has had the opportunity to work with various species of animals in shelters throughout the mid-west as a volunteer since 2006.
Carolyn Kristof
SARA Practitioner

Carolyn Kristof is a SARA practitioner, Reiki Level III and a volunteer at the UN-Cats Feline Rescue Sanctuary near Traverse City, MI. Carolyn offers animal reiki weekly to the FIV+ and FeLV+ cats at rescue. In addition, Carolyn works energetically with flower essences to help return animals and their companions to balance.
Sue Lovell
SARA Practitioner

Sue Lovell is an animal Reiki practitioner serving the Hillsdale/Jackson/Lenawee Counties in Michigan.  She has completed the Shoden, Okuden, and Shinpiden levels of Animal Reiki with Kathleen Prasad, and is also a Reiki Master in the Usui Shiki Ryoho method. She volunteers at the Cascades Humane Society in Jackson, Michigan.  She also has animal Reiki experience with many different species of domestic, wild local, and  exotic animals.
Julie Keefe
SARA Teacher

Julie Keefe, resides in Cincinnati, Ohio and serves the southwestern Ohio, northern Kentucky and southeastern Indiana region.  She has been a Reiki practitioner since 2000.  Her classes have been attended by local veterinarians, rescue fosterers, and shelter volunteers.  She is a volunteer with the League for Animal Welfare and Greyhound Adoption of Greater Cincinnati, and offers Reiki classes through Save the Animals Foundation.  She shares her home with rescued greyhound, Phoebe, as well as two rescued cats, Garrett and Tansy.
Barbara Rubin
SARA Teacher

Barbara Rubin lives in Canton, Ohio, and believes that animals are our teachers and feels very privileged to work with domestic and wild animals. She is a Reiki Master, a SARA Practitioner/Teacher, and a Healing Touch for Animals Certified Practitioner. She enjoys volunteering at Sanders Wildlife Rehabilitation Center in Massillon, Ohio and other Northeastern Ohio rescue organizations, sharing Reiki and healing energy with orphaned, injured, and homeless animals.
Mary Martinez
SARA Teacher

Mary Martinez is a SARA Practitioner and a retired Navy Chief Petty Officer, based in San Antonio, Texas. She spends her extra time volunteering as a Reiki provider with VETTRIIP.org, a nonprofit volunteer service organization that provides inovative methods such as Therapeutic Massage, EFT, Energy Techniques, Chiropractic Adjustments and Acupuncture to relieve stress and chronic pain for veterans, active duty service members, their families and service providers. She also volunteers with a local dog rescue Heart of Texas SPCA in Boerne, Texas.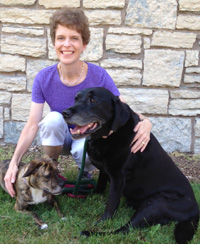 Ann Noyce
SARA Teacher

Ann Noyce is a Reiki Master Teacher and Practitioner in Northeast Wisconsin. She received her Animal Reiki Teacher training from Kathleen Prasad of Animal Reiki Source.  Ann volunteers Reiki at Iveloharele Retirement Sanctuary, 3 B's Cat Rescue, Happily Ever After Animal Sanctuary, Holyland Donkey Haven and Special Memories Zoo.  Ann and her husband Alan founded a pet treat bakery in Appleton, Wisconsin, and a wellness center that offers energy healing services and education for animals and their people.  Ann's animal teachers include two dogs, Annie Oakley and Amber, two cats, Autumn and April, and her beloved dog Amanda (1996-2010) who is her inspiration and guide on her journey of supporting animals. Ann is willing to travel to teach classes.
Debora Poynter
SARA Practitioner

Debora Poynter is an Animal Reiki Practitioner and Animal Communicator who lives in Green Bay, Wisconsin with her dog, two cats and two parakeets.  In her business, she has worked with hundreds of animals helping them to resolve emotional, mental and spiritual issues.  She currently offers Reiki to the animals at Happily Ever No-Kill Animal Sanctuary in Green Bay.  Debora is available for in-person and long distance treatments.
Jackie Rettberg
SARA Practitioner

Jackie Rettberg is a SARA Animal Reiki Practitioner and Animal Communicator located in Wilmington, Delaware. Jackie owns a business which provides Animal Communications and Animal Reiki services and classes to pet owners over distance and in person. Jackie also manages an Animal Prayer Circle that provides prayer and comfort for animals and owners in need. Jackie volunteers at the Delaware Humane Association (DHA), a no-kill animal shelter in Wilmington, Delaware. This photograph was taken at DHA with one of Jackie's favorite shelter cats named Extra, who has since been adopted and renamed Sasha. 
Rob Haroth
SARA Practitioner

Rob Haroth is a SARA Practitioner and an AADP board certified, graduate of the Holistic Health Practitioner (HHP) program at Natural Healing College in Stockton, California. Rob learned long ago the value of good health. After initially studying herbology Rob decided to devote his time to the study of natural health and healing. A love for animals prompted Rob to begin his Animal Reiki journey. While being trained in Reiki specific to animals by Kathleen Prasad (Animal Reiki Source), Rob began to volunteer at the local SPCA and Animal Control facilities as an animal walker, socializer, adoption assistant, and veterinary clinic volunteer. At the SPCA, Rob offers Reiki services to all animals at the shelter and played an integral part in the formation of a groundbreaking organization at the shelter called Animal Wellness Experience (AWE). He hopes to form a similar organization at his local Animal Control facility.Rob also has three dogs of his own, Truman, Jackson, and Bronner who enjoy Reiki treatments as often as he can offer them!
Nancy Kida
SARA Teacher

Nancy Kida is a SARA Teacher who lives in Monson, MA and volunteers at the Second Chance Animal Shelter, in East Brookfield, MA. Nancy is available for classes and treatments in and around the Monson area, in both Massachusetts and Connecticut. For classes, she is willing to travel within a 50 mile radius. She is the author of "Reiki for People & Pets", Reiki News Magazine, Summer, 2011.
Suz Letschin
SARA Practitioner

Suz Letschin is an animal Reiki practitioner from Forest Hill, Maryland. She trained with Frans Stiene of the International House of Reiki and with Kathleen Prasad.  She has volunteered with a local Greyhound rescue group for the past 20 years. Six years ago, she and her husband started a program at their local hospital gifting Reiki to cancer patients.
Dorothy Scanlan
SARA Teacher

Dorothy Scanlan is a SARA Practitioner Teacher who offers treatments for both humans and animals.  She is also a Reiki teacher for humans and a Reiki student of animals!  She found her true Reiki calling when she took the class, "Animal Reiki for Reiki Practitioners" with Leah D'Ambrosio.  She then was fortunate enough to be able to take Kathleen Prasad's " Shinpiden and Animal Reiki Teacher Training" at the CARE Foundation in Florida in February 2013.  Dorothy has since studied Shinpiden with Frans Stiene of the International House of Reiki.
In addition to offering Reiki, she assists with spay/neuter transport and care & fostering of cats at the Humane Society of Carroll County.  
Dorothy has had an affinity for animals for as long as she can remember, so she feels blessed that she can connect with animals through Reiki.  She also feels blessed for the stability that the practice of Reiki has brought to her life.  To that end she donates a percent of her income to animal welfare and conservation organizations.
She lives with her husband, seven cats, two dogs, and dozen or so koi in Westminster, MD.
Nancy Rudman
SARA Teacher

Nancy Rudman a SARA Animal Reiki Practitioner/Teacher trained by Kathleen Prasad of Animal Reiki Source (ARS). Nancy practices in the Boston, MA, area and offers both in­person and distant Reiki treatments for people and animals.
Nancy holds the strong belief that animals have much to teach us and works to facilitate the shared learning experiences between animals and humans.  She volunteers at 2 Reiki clinics, studies through a Reiki mentor program, and also studies Spiritual Healing, Shamanic Healing and Integrated Energy Medicine as well as Transpersonal Psychology and Buddhist philosophy.
Nancy Wood
SARA Practitioner

Nancy Wood is a SARA Animal Reiki Practitioner located in Bradford, Massachusetts.  Nancy volunteers at Nevins Farm MSPCA in Methuen, MA and also practices animal Reiki at the Riverside Dog Park in Haverhill, MA. Damien (pictured with Nancy) was her initial Reiki Teacher and is her assistant in the dog park.  At the present time Nancy works with shelter cats at Nevins and injured and nervous dogs she meets at the park.  She loves all animals and feel that through Reiki she is helping to make a difference, one animal at a time.
Jamie Lee
SARA Teacher

Jamie Lee is a Las Vegas, Nevada based Animal Reiki Teacher and believes animals are our teachers and healers. Besides being certified as a SARA teacher, she is certified in small animal massage, color light therapy and veterinarian aromatherapy. Helping animals is her dharma and the vision of her Animal Reiki business. She volunteers for Hearts Alive Animal Rescue, All One Family Animal Sanctuary and RoosnMore Animal Sanctuary. In addition to teaching Animal Reiki classes, she is available for in person and distant sessions for all species of animals, and the people that love them.
Pat Barnett
SARA Teacher

Pat Barnett is a SARA teacher located in Princton, NJ. Pat has had a life-long love affair with animals, especially horses, dogs, and cats. She offers in person and distance Reiki sessions for people and animals. She also offers Reiki and Animal Reiki classes for individuals who want to learn the practice. Pat volunteers with SAVE Animal Rescue in Skillman, NJ, offering Reiki to staff, volunteers, dogs and cats, as well as teaching staff, volunteers, and pet parents. Pat and her partner Tony share their home with Sasha, a blue Pit mix, who spent most of her first 5 years in shelters - the last 2 1/2 years at SAVE. 
Connie McDermott
SARA Practitioner

Connie is an Animal Reiki Practitioner who studied under Tracey Korotky and SARA Founding Member and Teacher Bill Stevens for Animal Reiki.  Connie has had many wonderful experiences with her own animals showing her the way (reiki is wonderful for stopping puppy hiccups) to volunteering her services at Riverfield Foals and Riverfield farm. She is also a host on the youtube series SitSpeak where Connie meets many animals and discusses the benefits of animal reiki.  She learns more everyday and is very excited to be a part of SARA and to learning more and having many more animal reiki experiences in the future. Connie is located in Toms River, New Jersey.
Sue Ann Seccia-Harnden
SARA Practitioner

Sue Ann Seccia-Harnden is a SARA Practitioner and the owner of a holistic healing practice based in Clinton, NJ, serving Hunterdon county and surrounding areas. Her practice offers a variety of energy and vibrational healing techniques for both people and animals, often done in combination as integrated treatments, including Reiki, Animal Reiki, Spiritual Response Technique (SRT), Crystal and Color Therapy, and Flower Essences.
In 2013, she trained with SARA co-founder Leah D'Ambrosio in the "Animal Reiki for Reiki Practitioners" class. In addition to working with her human and domestic animal clients, Sue Ann volunteers weekly Reiki sessions at the Woodlands Wildlife Refuge in Hunterdon County, NJ, a non-profit rehabilitation facility dedicated to the care and release back to their natural habitat of orphaned and injured wild animals. Woodlands cares for hundreds of animals a year, and enjoys a high success rate of release. Some of the animals Woodlands provides care for include raccoons, skunks, opossums, rabbits, woodchucks, foxes, squirrels, coyotes, fawns, bats, otters, porcupines, bears, and even the occasional bobcat.
William Stevens
SARA Teacher

Bill Stevens is a Reiki Master who has practiced Reiki for twenty years with a focus on people dealing with life threatening illnesses.  More recently he has also studied with Kathleen Prasad as an animal Reiki practitioner and teacher.  He presently lives in Asbury Park NJ, works with the VNA Hospice as a Reiki Practitioner, and has volunteered at both the local Humane Society and  the SPCA in offering Reiki to their animals.  He also maintains a private practice to respond to both human and animal needs with the goal being to encourage people to learn Reiki to care for themselves and their pets.
Sally Williams
SARA Practitioner

Sally Williams is a SARA Practitioner (future teacher) living in Rumson, New Jersey who received her Animal Reiki training with SARA Teacher Leah D'Ambrosio and received her Okuden training with Founding SARA member Bill Stevens.  She is the owner of her own business that offers behavior consulting, adoption counseling and Animal Reiki. She volunteers weekly at the Monmouth County SPCA as a cat socializer, Animal Reiki practitioner as well helping with marketing, adoptions and the Backyard Buddy & Barn Cat program.  Sally's love of animals, especially cats, started the day she was born.  It was written in the stars as the family cat Sandy slept on her mom's pregnant belly and then in Sally's bassinet.  She currently shares her home with her husband of 21 years and four fabulous felines; Brodie, Jonesey, Marlin and Finnegan.  All four cats are rescues from the Monmouth County SPCA including Finnegan who adopted Sally in the first year of volunteering.  It is Finnegan, a former colony cat, who sparked her passion for studying behavior and who loves his mom's Reiki practice!
Sheryl Schlameuss Berger
SARA Teacher

Sheryl Schlameuss is a Reiki Master Teacher in Old Bethpage, (Long Island) New York. She offers Reiki sessions for both people and animals, as well as both Usui Reiki classes and Animal Reiki training. She volunteers with Forgotten Friends of Long Island Animal Rescue, an organization that is dedicated to rescuing some of the neediest, most difficult cases, ensuring they receive focused care and rehabilitation, and then placement in forever homes.
Valerie Boreyko
SARA Practitioner

Valerie is SARA Practitioner and resides in Great Neck, New York and offers in person treatments to both humans and animals on Long Island and the surrounding boroughs (Brooklyn, Queens and Manhattan). Valerie is a member of the Long Island Reiki Connection and is a volunteer for Best Friends in New York.