Animal Reiki for Reiki Practitioners - LIVE in-person training and certification class at The C.A.R.E. Foundation in Apopka, Florida!
Calling all Reiki Practitioners and Reiki Masters!
Have you tried Reiki on animals and are not getting results?
Are animals trying to leave or actively run away when you start your session?
Do they show signs of nervousness and possibly even aggression when you offer Reiki?
If you've tried human Reiki with animals and are not getting results, there is a very simple reason why! Animals are not human! They need a different approach.
Don't miss this special opportunity to learn Animal Reiki and practice with the amazing wild animals at the C.A.R.E. Foundation in Apopka, Florida!
Taught by Animal Reiki veteran and Shelter Animal Reiki Association* Vice President and Co-Founder, Leah D'Ambrosio, and renowned Reiki teacher, author and scholar Nicholas Pearson, this class covers everything you need to know about sharing Reiki with animals and getting results.
BONUS! Nicholas Pearson will be offering rare insight into the history of Reiki and will be teaching how to use the precepts and traditional symbols and mantras for the biggest impact in your practice!
The Let Animals Lead® method of Animal Reiki, created in 2004, has empowered Reiki Practitioners and Teachers and supported thousands of animals across the globe. This unique method, created by world renowned Animal Reiki expert, Kathleen Prasad, allows animals choice, freedom of movement and creates a space where true healing can occur. It is successfully being used in 72 shelters around the world!
This class is for all Level II or higher Reiki practitioners (all lineages welcome!) who are interested in successfully bringing animals into their Reiki practice. Let us help you create amazing connections with the animals in your life!
Description of class:
This unique course is an overview of the Let Animals Lead® method of Animal Reiki Levels I and II classes. With teachings and support from your instructors, Leah D'Ambrosio and Nicholas Pearson, you will be able to create a powerful, effective and very successful Animal Reiki practice. All students will receive a beautiful manual, Kathleen Prasad's Healing Virtues: Transforming Your Practice Through the Animal Reiki Practitioner Code of Ethics ebook and a paperback copy of Nicholas Pearson's best selling book, Foundations of Reiki Ryoho: A Manual of Shoden and Okuden.
What you will learn:
How the Let Animals Lead® method of Animal Reiki is different from traditional human Reiki and other Animal Reiki methods and why these differences make it the most effective and ethical Animal Reiki method in existence.
Why hands-on is not as powerful as hands-off with animals.
Traditional Shoden (Level 1) and Okuden (Level 2) Japanese Reiki practices - taught by Reiki Teacher and scholar, Nicholas Pearson.
Guidelines and techniques for sharing Animal Reiki with animals including when and how to use physical contact ethically during an Animal Reiki session.
A simple hands-on treatment for humans to help offer support during difficult times (this is a self-practice you will be able to share with others).
Guidelines and techniques to support ANY animal under ANY condition!
An overview of the Animal Reiki Practitioner Code of Ethics including why these ethics are a crucial foundation to your practice and how they can help open doors for you at a vet office, shelter, or any other animal care organization.
Hours of in-person practice with the amazing animals living at the C.A.R.E. Foundation!
An invitation to join the Shelter Animal Reiki Association - an international animal welfare organization that is only open to students certified in the Let Animals Lead® method of Animal Reiki.
At the end of class, you receive a beautiful certificate and will be certified in the Let Animals Lead® method of Animal Reiki. You will be prepared to practice reiki with any animal, in any situation and you will have learned from Nicholas the most accurate version of the history of Reiki as well as how to effectively use the precepts and traditional symbols and mantras. But more importantly, you will have confidence and tools that will empower you to easily overcome any challenges you face.
If you want to work with animals and feel confident in your practice, you can't afford to miss this class!
Prerequisite: Level II Reiki in any lineage.
Cost: $400** with 25% donated to the CARE Foundation - All ticket sales are final. Tickets are non-refundable.
Teachers: SARA Vice President Leah D'Ambrosio and renowned Reiki Teacher, scholar and author, Nicholas Pearson
Dates/Times: Saturday, February 5th and Sunday February 6th from 9am to 3pm, Eastern Time, each day
Sunday February 6th from 3pm to 4pm - special meet and greet and photo opportunities with some of the special animals of C.A.R.E.!
*Kathleen Prasad and Leah D'Ambrosio founded the Shelter Animal Reiki Association (SARA) in 2008 and SARA and its members have been supporting shelters and the animals in their care for over 13 years with the Let Animals Lead® method of Animal Reiki. This method is so effective, vets, professional trainers, caregivers, animal welfare activists and many others have incorporated it into their daily lives.
**If you are a shelter, rescue, or sanctuary staff member please contact [email protected] for special pricing.
Special Perks of Taking this Class:
An ethical approach: You won't find our method anywhere else! Our unique approach with animals is gentle and based in meditation, where animals always lead. You'll also receive and have permission to use the Animal Reiki Practitioners Code of Ethics. This Code of Ethics was created in 2007 and is the foundation of this practice.
A professional and extensive manual to refer to: Your manual is filled with guidelines for ethical approaches to all animals, unique meditations and teachings and tips for getting the best responses! You will not find an Animal Reiki manual of this high caliber anywhere else!
Complimentary books: All students will receive Kathleen Prasad's Healing Virtues: Transforming Your Practice Through the Animal Reiki Practitioner Code of Ethics ebook and a paperback copy of Nicholas Pearson's best selling book, Foundations of Reiki Ryoho: A Manual of Shoden and Okuden. BONUS! Nicholas will be able to personally sign your book!!
An invitation to become a SARA Practitioner: Graduates of this special program are also invited to join SARA at the Practitioner level. SARA is a one-of-a-kind charitable organization with hundreds of members around the world. You'll be able to join this amazing community of animal lovers and be a part of a global Animal Reiki movement. SARA Members have access to all kinds of special perks!!
Special meet and greets: As part of your tuition, students will receive a guided tour of C.A.R.E. by its founder Christin Buford. Christin will share the moving stories of the animals and on the last day, will offer a special opportunity for close interaction and photos (please note, photos are only taken with animals who are trained as educational ambassadors for schools and events). As an added bonus, you will also be invited to a special dinner with Christin and her monkey son Amos! (Please note: the cost of your meal will be your responsibility.)
Class Location Details:
Class will be held daily from 10am to 3pm ET at the C.A.R.E. Foundation in Apopka, Florida. Class will be held outside so dress warmly and layer - we never know what the weather will be doing!
We ask that you bring lunch, snacks and water for yourself each day. If you are traveling and need suggestions for places to purchase provisions, we will provide lots of information for you in your confirmation email.
Speaking of traveling, if you are joining us from out of town, below are suggestions for transportation and lodging.
Transportation:
The nearest airport is Orlando International Airport (MCO). Door to door shuttles are available through Concierge Transportation (407-485-5986) at the price of about $65 each way. There are also many car rental companies located at the airport should you decide to rent a car.
Lodging:
The two hotels we suggest are:
The Hampton Inn
The Holiday Inn Express
Room amenities at both hotels include a mini fridge, microwave, coffee maker, and a daily substantial breakfast (includes a hot item). Rooms are available with two queen beds if students would like to share.
A third hotel to consider is the Hilton Garden Inn. Please note, this hotel does not include the amenities listed above.
Food:
During your time in Apopka, students will be responsible for their own meals. On the first night of class we will have a unique opportunity to dine at one of the local restaurants (each student will be responsible for the price of their own meal cost) with C.A.R.E. Founder Christin Burford and her adorable monkey son Amos!
*Not able to join us live in Florida? Consider signing up for either our 8-week Zoom class that starts on March 2nd or consider taking the audio course which is an 8-week self study course with live support from Leah!
Still on the fence about joining us? Hear what students are saying about this amazing class!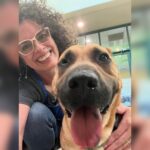 —Shelley Seitz
"I just finished the Animal Reiki for Reiki Practitioner's course. With Leah's guidance and support, I gained valuable insight into and a new love for my practice.  Each week's homework brought such deep connections with the animals, and I feel like I've learned so much more than I could ever find in a manual. Take the class...do the homework...listen to the animals. I'm so grateful for this class and the many amazing lessons learned over our 8 weeks."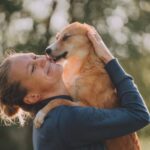 —Monika Hudin
"Maybe it will sound like a cliche but ARRP class really changed my life. And I cam also say it changed the lives of animals and people around me. Working in a dog shelter in Croatia with 500 dogs is very hard, stressful, and emotional in many ways. I was even very close to quitting my job but Reiki and this course with Leah helped me to bring myself back to path i obviously belong. I've learned simple to help me at my work and my every day life . They are simple and easy but so powerful and helpful - for me, for the animals animals and people around me. I've been able to support them with compassion, strength, light and love. I also feel my colegues at work come to me more often now for advice, or support, or just for sharing thoughts. And I admit, it feels very nice 🙂 I can also say Leah is such a wonderful teacher! And not only a teacher, but also a true friend with whom I could share all my experiences, even worries and doubts. I feel like talking to her made my light shine brighter 🥰 and I hope and believe animals and people around me can feel it. I'm very grateful and touched that I had this wonderful opportunity and for still being a part of such a beautiful and loving comunity 🙏 - Monika Hudin, Croatia"
—Julie Blaquiere
"This class was exactly the kind of atmosphere you'd want out of an online course. It felt like we were right there in person with each other. It was easy to share, ask questions and connect with the others.The manual and all the extra files and information shared allowed me to dive deeper into this knowledge, and to expand my practice to a new level. My confidence has grown and this helps me spread word and be able to educate others on this lovely approach."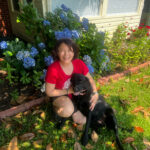 —Cindy Williams
"I highly recommend this course! Leah is a knowledgeable and experienced teacher in this field. I really enjoyed her teaching style and methods. Classes were chock full of information, discussion, sharing, and answering questions. She is very personable and caring which made me feel very comfortable. I have never been very good at meditating on my own, and Leah provided guided meditations, tips for meditating, simple meditation practices and recordings. I now easily connect into a meditation mind-set. I learned ways to improve my own mind/body/spirit connection everyday which has had a big impact on my pets and animals that I come in contact with. I'm excited to use the techinques/info. that I learned to help animals of all kinds."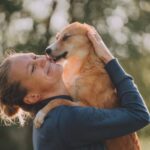 —Monika Hudin
"I am so grateful for the opportunity to take the ARRP class with Leah! Leah was not only a teacher, she was a true friend. I could share all my experiences with her at any time, and with her support and light everything went easy and smooth. I waited for every lesson with an open heart and I learned so much and developed my Reiki practice very strongly every week. Almost every day I had beautiful examples how these easy and simple tools worked. They helped me in my work at a shelter with 500 dogs! So simple and easy, but so powerful, and so helpful, for me, and for the dogs around me in the shelter, and also in my home. I'm really touched and gratefull for being a part of such a beautiful and loving community."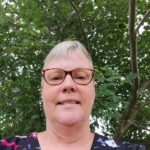 —Wilma Mahoney
"This course was a game changer for me. I came to this course as an Animal Reiki Practitioner. I had been taught to share Reiki with animals somewhat similar to the way you share with humans, but without the rituals. This course truly opened my eyes and my heart. Learning to meditate, chant was something new to me, but I was determined to learn. After only 2 weeks I started to feel a huge shift within myself. I was calmer, more relaxed, more at peace with everything. I was more connected to my higher self and to the animals. This method of practicing Animal Reiki has also helped me with my Animal Grooming which I can honestly say I see a huge difference in the animals. Leah is a fantastic teacher. Her expertise, guidance, support is like no other course I have ever taken. This in itself meant a lot to me. I am so grateful that I followed through with the decision to take this class as it is thorough and taught with love and compassion. I highly recommend this class to anyone wishing to work with animals, you will not regret it. I thank you so much Leah for helping me to change the way I practice Reiki with both animal and human. "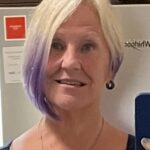 —Melanie Jackson
"I came to "Animal Reiki for Reiki Practitioners" as a practicing Reiki Master Teacher of 12+ years, who worked with both humans and animals. I had always felt that letting the animals approach me for physical contact felt right but I had no idea how right! My eyes have been opened to seeing Animal Reiki as not an offshoot of my human practice, but as an entirely different Reiki system to be learned, honed, and honored. In this class, we were blessed to have Leah as our patient, knowledgeable, always available teacher of everything Animal Reiki. I have never taken a class that was so thorough and well supported by both a wealth of hands on information and honest dialogue that made us all desire to improve and grow more within ourselves, our community, and our practice. Thank you to both Leah and SARA for changing my life and taking my practice both animal and human to an entirely new level of Love and Light!"
—Jenny Weishar
"Since taking this class, my animals sure look forward to my nightly sessions now! They don't run away! They come and find me, actually seek me out! I have also noticed everything likes to be around me now. Bugs, wild animals, my pets, you name it. Not just when I'm doing a session either, so I figured my whole presence or vibe must be a tad different now too. A little confirmation I have noticed that I never aimed for happened recently. I noticed my dog's hair on her belly is filling in again. She usually loses it from stress and it's bare down there. Since doing this practice with her, it's been growing back! Huzzah! Also, my old kitty is starting to bathe herself again! She was getting a little frumpy, full of knots, a tad stale smelling, she had the old kitty thing going for her. But since my little mascot has been joining me for sessions, she is grooming herself again! This class has definitely added some more tools to my bag!"
—Susan Stevenson
"When I worked in a boarding facility for many years, I performed pet massage and various modalities of energy work. I remember how I wanted the dogs to stay with me and not walk away. It was very frustrating at the time when some of them didn't want to be touched and walked away. I'm so thankful for the Let Animals Lead® method. I wish I had taken this class back then. What a difference it would have made for myself and the lovely dogs I had the honor to work with. I've also taken a lot of Reiki classes before, and I'm blown away by how detailed and informative this class was. It contains a wealth of information. Leah is an incredible teacher."
—Cathy Chenard
"I absolutely loved the Animal Reiki for Reiki Practitioners course!  I learned so much from the instructor,  Leah D'Ambrosio, and the stories she shared. Leah created a very caring and safe group experience where I was able to learn and ask questions. I really enjoyed learning the different ways to meditate with animals and the chants. If you are a reiki practitioner of any level and want to work with animals I highly recommend this course!"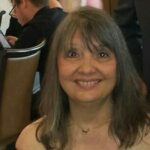 —Michele Santom
"I would highly recommend anyone who is interested in working with animals with Reiki to take this extremely informative teleclass. It opened up a whole new perspective on Reiki, specifically animal Reiki. The class is extremely well run and Leah shared knowledge that you could never get from any book as it was directly from her heart and her personal experiences. I looked forward to each and every week with this wonderful group of people. It definitely left me wanting more knowledge in this field. I recently had the pleasure of meeting one of my fellow students in person and have kindle a new friendship."
—Dorothy Scanlan
"I enthusiastically recommend the class, "Animal Reiki for Reiki Practitioners".  Leah was so welcoming and she immediately created a space where it was safe for us to share our experiences.  I'm not one to voluntarily open up, but I felt comfortable doing so with her.  This class really opened my eyes as to the connection one can establish with an animal by creating the "Reiki space" and inviting that animal in.  Who wouldn't want to experience that?!"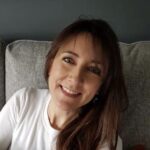 —Amanda Davy
"Leah is a wonderful teacher and someone you feel you can really connect with even if it is only via email from another country! Listening to other peoples' experiences is so interesting and just knowing you have a supportive network available to you through SARA as and when you start offering Reiki to animals is an added bonus. If you are interested in offering Reiki to animals but need some confidence to go out there and do so I warmly encourage you to take this course. You won't regret it."
—Carolyn Kristof
"The course brought a new awareness to how I practice Reiki with animals as well as people.  Learning more about breathwork, chanting and finding my place "within" myself, have opened up a deeper level of healing, understanding and oneness.  I'm truly blessed to have been a part of this course."
—Nancy Rudman
"I went into this class thinking it would mostly reinforce the Reiki training I already had, with the exception of adding Reiki for animals into the mix.  Wow, was I wrong!  This class is thorough and deep and taught with compassion.  This class brought me to a deeper level in my own Reiki practice and instilled in me a humbling appreciation for working with animals.  A very valuable and worthwhile course.  Thank you Leah for your warmth and sensitivity."
—Jaan Koninendyke-Sharpe
"It was an absolute pleasure and an illuminating experience taking SARA Reiki with Leah. She is an outstanding teacher and it was apparent that she is passionate about SARA and is exceedingly knowledgeable. I am attuned in 2nd Level Western style Reiki, but this Japanese-based form of Reiki felt so much more natural and relevant in working with animals. I highly recommend this course for anyone wishing to positively impact the lives of others. I am glad I participated and look forward to using it in my volunteer work at Humane Society of Southwest Washington, and upon completion of my Small Animal Massage Therapy certification."
—Debbie Schneider
"Taking this course has made my shelter practice go more smoothly and effectively. I love that I can plant myself in a busy room and offer a session with all the kitties there and be confident that they are getting whatever they want from it. I still greet each one individually to offer whatever social contact they want as well which is also fun for me! And I know that every time I'm there I will be improving more and more."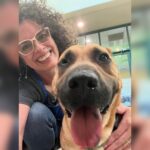 —Shelley Seitz
"Leah's class created so many wonderful shifts in my Reiki practice. She's provided me with an incredible set of tools that no doubt will continue to teach me and expand my practice for years.  I'm deeply grateful to have found this class and to have been able to take it from home!"
—Julie Blaquiere
"This class was transformative for me, It allowed me to solidify the foundation of my animal reiki practice. I gained more confidence in my delivery of what animal reiki is all about with the Let Animals Lead® Method. I've grown personaly and so has my practce during those 8 weeks , I feel better equiped to spread awareness about this beautiful practice."