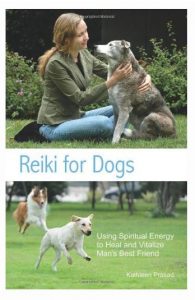 By Kathleen Prasad
$11.15

By Kathleen Prasad
$13.70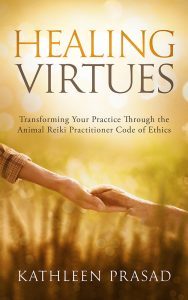 By Kathleen Prasad
$12.95

By Kathleen Prasad
$11.95
Audio Courses
Recorded Animal Reiki Teleclasses
These classes have already aired and are now available for purchase as an mp3 audio file.
Helping Animals Find Peace
by Kathleen Prasad
$50 (fundraiser for SARA retreat)

Reiki in Animal Shelters and Sanctuaries

With Kathleen Prasad, moderated by Carol Schultz of Animal Spirit Healing and Education Network. July 22, 2009.

Reiki Symbols and Mantras: Useful Tools for the Animal Reiki Treatment

With Kathleen Prasad

"Conversations with Animal Authors" with Maureen Harmonay

Listen to this hour-long interview discussing Reiki for shelter animals and The Animal Reiki Handbook. -August 31, 2009.