Let Animals Lead® Animal Reiki for Reiki Practitioners - Teleclass
Prerequisite: Level II Reiki in any lineage.
This course meets each Wednesday for eight weeks. Students will call in to join the teleclass via Zoom for discussion and Animal Reiki practice.
Dates: Every Wednesday for 8 weeks starting Wednesday, February 28 - April 17, 2024.
Three Times to Choose From:
AM Session: 9:00 AM to 10:15 AM Pacific Time
PM Session: 5:00 PM to 6:15 PM Pacific Time
Cost: US$425 with 25% donated to the CARE Foundation
Teacher: SARA Vice President Leah D'Ambrosio
NEW! All students will receive a spiral bound 250 page interactive manual with Let Animals Lead® teachings, journal prompts, beautiful graphics and updated information. You will not find any manual like this outside of the Let Animals Lead® method of Animal Reiki!
Do you feel some animals don't like Reiki?
Are animals trying to leave or actively run away when you start your session?
Do they show signs of nervousness and possibly even aggression when you offer Reiki? 
If you've tried human Reiki with animals and are not getting results, there is a very simple reason why! 
This class is for all Reiki practitioners who are interested in bringing animals into their Reiki practice. Let us help you create amazing connections with the animals in your life.
The Let Animals Lead® method of Animal Reiki was formally created in 2004 and has helped thousands of animals around the world. This unique method, created by world renowned Animal Reiki expert, Kathleen Prasad, allows animals choice, freedom of movement and creates a space where true healing can occur. 
Taught by Animal Reiki veteran and SARA Vice President, Leah D'Ambrosio, this class covers everything you need to know about sharing Reiki with animals and getting results. 
Description of class:
This unique course is an overview of Animal Reiki levels I and II classes. With lessons from the world's foremost Animal Reiki expert, Kathleen Prasad, and support from your instructor, Leah D'Ambrosio, you will be able to create a powerful and effective Animal Reiki practice.
What you will learn:
How the Let Animals Lead® method of Animal Reiki is different from traditional human Reiki and other Animal Reiki methods and why these differences make it the best and most ethical practice Animal Reiki method in existence.

Traditional Shoden (Level 1) and Okuden (Level 2) Japanese Reiki practices.

Guidelines and techniques for sharing Animal Reiki with animals including when and how to use physical contact ethically during an Animal Reiki session, as well as a simple hands-on treatment for humans. 

An overview of the Animal Reiki Practitioner Code of Ethics and why these ethics are a crucial foundation to your practice. 

How to support ANY animal under ANY condition!
Each practice assignment deepens your understanding of how Animal Reiki supports animals, and how animals respond to these sessions. This is the perfect safe space to share experiences, and express your biggest "takeaway" from each week's lesson!
What you'll receive:
Eight weekly teachings and guided meditations, including a Reiju, Q and A time with Leah, and written supplemental materials to support each week's lesson.

Daily practice assignments and weekly homework to guide your journey.

A beautiful electronic certificate. 

An invitation to join SARA (Shelter Animal Reiki Association) as a Practitioner member.
Requirements:
Students will need to be able to participate live at scheduled times. Attendance is required for 6 of 8 sessions to receive certification. 

You must be able to connect via video (preferably) or audio on the webinar platform Zoom.

Students will need to be able to download and open video and pdf documents in order to watch and read the weekly lessons and assignments. 

Students must have animals to practice with daily.  A variety of animals is preferable (ask neighbors and friends to support you!), but 1 or 2 of your own is needed. 

Students must commit to 10-20 minutes/day minimum of daily meditation practice during the course. 
The cumulative effect of eight weeks of Animal Reiki? Certainly, you will feel prepared to practice reiki with any animal, in any situation. On top of that, the self healing you experience will make it easier to practice with people, and fortify yourself against the challenges of daily life! This course is a win-win for everyone!
*If you are a shelter, rescue, or sanctuary staff member please contact [email protected] for special pricing.
---
Animal Reiki for Reiki Practitioners Testimonials:
—Lauren Murphy
"In my initial conversation with Leah regarding the Animal Reiki for Reiki Practitioners course, she assured me it would be a transformative journey, and she couldn't have been more accurate. This course provided me with the necessary tools and knowledge to boost my confidence in my practice and enable me to be the best possible version of myself to support the animals. Throughout this journey, I had unending support from Leah, who is truly a shining light in this world and incredibly easy to connect with. I wholeheartedly recommend this course for anyone looking to further their practice with animals. I'm immensely grateful for this wonderful experience."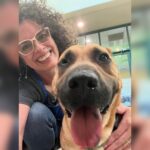 —Shelley Seitz
"I just finished the Animal Reiki for Reiki Practitioner's course. With Leah's guidance and support, I gained valuable insight into and a new love for my practice.  Each week's homework brought such deep connections with the animals, and I feel like I've learned so much more than I could ever find in a manual. Take the class...do the homework...listen to the animals. I'm so grateful for this class and the many amazing lessons learned over our 8 weeks."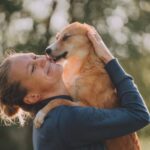 —Monika Hudin
"Maybe it will sound like a cliche but ARRP class really changed my life. And I cam also say it changed the lives of animals and people around me. Working in a dog shelter in Croatia with 500 dogs is very hard, stressful, and emotional in many ways. I was even very close to quitting my job but Reiki and this course with Leah helped me to bring myself back to path i obviously belong. I've learned simple to help me at my work and my every day life . They are simple and easy but so powerful and helpful - for me, for the animals animals and people around me. I've been able to support them with compassion, strength, light and love. I also feel my colegues at work come to me more often now for advice, or support, or just for sharing thoughts. And I admit, it feels very nice 🙂 I can also say Leah is such a wonderful teacher! And not only a teacher, but also a true friend with whom I could share all my experiences, even worries and doubts. I feel like talking to her made my light shine brighter 🥰 and I hope and believe animals and people around me can feel it. I'm very grateful and touched that I had this wonderful opportunity and for still being a part of such a beautiful and loving comunity 🙏 - Monika Hudin, Croatia"
—Julie Blaquiere
"This class was exactly the kind of atmosphere you'd want out of an online course. It felt like we were right there in person with each other. It was easy to share, ask questions and connect with the others.The manual and all the extra files and information shared allowed me to dive deeper into this knowledge, and to expand my practice to a new level. My confidence has grown and this helps me spread word and be able to educate others on this lovely approach."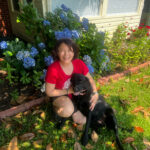 —Cindy Williams
"I highly recommend this course! Leah is a knowledgeable and experienced teacher in this field. I really enjoyed her teaching style and methods. Classes were chock full of information, discussion, sharing, and answering questions. She is very personable and caring which made me feel very comfortable. I have never been very good at meditating on my own, and Leah provided guided meditations, tips for meditating, simple meditation practices and recordings. I now easily connect into a meditation mind-set. I learned ways to improve my own mind/body/spirit connection everyday which has had a big impact on my pets and animals that I come in contact with. I'm excited to use the techinques/info. that I learned to help animals of all kinds."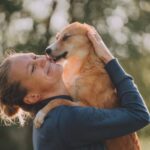 —Monika Hudin
"I am so grateful for the opportunity to take the ARRP class with Leah! Leah was not only a teacher, she was a true friend. I could share all my experiences with her at any time, and with her support and light everything went easy and smooth. I waited for every lesson with an open heart and I learned so much and developed my Reiki practice very strongly every week. Almost every day I had beautiful examples how these easy and simple tools worked. They helped me in my work at a shelter with 500 dogs! So simple and easy, but so powerful, and so helpful, for me, and for the dogs around me in the shelter, and also in my home. I'm really touched and gratefull for being a part of such a beautiful and loving community."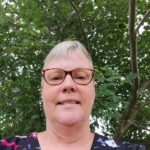 —Wilma Mahoney
"This course was a game changer for me. I came to this course as an Animal Reiki Practitioner. I had been taught to share Reiki with animals somewhat similar to the way you share with humans, but without the rituals. This course truly opened my eyes and my heart. Learning to meditate, chant was something new to me, but I was determined to learn. After only 2 weeks I started to feel a huge shift within myself. I was calmer, more relaxed, more at peace with everything. I was more connected to my higher self and to the animals. This method of practicing Animal Reiki has also helped me with my Animal Grooming which I can honestly say I see a huge difference in the animals. Leah is a fantastic teacher. Her expertise, guidance, support is like no other course I have ever taken. This in itself meant a lot to me. I am so grateful that I followed through with the decision to take this class as it is thorough and taught with love and compassion. I highly recommend this class to anyone wishing to work with animals, you will not regret it. I thank you so much Leah for helping me to change the way I practice Reiki with both animal and human. "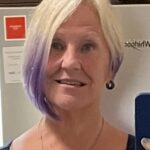 —Melanie Jackson
"I came to "Animal Reiki for Reiki Practitioners" as a practicing Reiki Master Teacher of 12+ years, who worked with both humans and animals. I had always felt that letting the animals approach me for physical contact felt right but I had no idea how right! My eyes have been opened to seeing Animal Reiki as not an offshoot of my human practice, but as an entirely different Reiki system to be learned, honed, and honored. In this class, we were blessed to have Leah as our patient, knowledgeable, always available teacher of everything Animal Reiki. I have never taken a class that was so thorough and well supported by both a wealth of hands on information and honest dialogue that made us all desire to improve and grow more within ourselves, our community, and our practice. Thank you to both Leah and SARA for changing my life and taking my practice both animal and human to an entirely new level of Love and Light!"
—Jenny Weishar
"Since taking this class, my animals sure look forward to my nightly sessions now! They don't run away! They come and find me, actually seek me out! I have also noticed everything likes to be around me now. Bugs, wild animals, my pets, you name it. Not just when I'm doing a session either, so I figured my whole presence or vibe must be a tad different now too. A little confirmation I have noticed that I never aimed for happened recently. I noticed my dog's hair on her belly is filling in again. She usually loses it from stress and it's bare down there. Since doing this practice with her, it's been growing back! Huzzah! Also, my old kitty is starting to bathe herself again! She was getting a little frumpy, full of knots, a tad stale smelling, she had the old kitty thing going for her. But since my little mascot has been joining me for sessions, she is grooming herself again! This class has definitely added some more tools to my bag!"
—Susan Stevenson
"When I worked in a boarding facility for many years, I performed pet massage and various modalities of energy work. I remember how I wanted the dogs to stay with me and not walk away. It was very frustrating at the time when some of them didn't want to be touched and walked away. I'm so thankful for the Let Animals Lead® method. I wish I had taken this class back then. What a difference it would have made for myself and the lovely dogs I had the honor to work with. I've also taken a lot of Reiki classes before, and I'm blown away by how detailed and informative this class was. It contains a wealth of information. Leah is an incredible teacher."
—Cathy Chenard
"I absolutely loved the Animal Reiki for Reiki Practitioners course!  I learned so much from the instructor,  Leah D'Ambrosio, and the stories she shared. Leah created a very caring and safe group experience where I was able to learn and ask questions. I really enjoyed learning the different ways to meditate with animals and the chants. If you are a reiki practitioner of any level and want to work with animals I highly recommend this course!"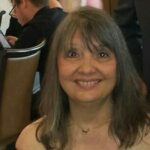 —Michele Santom
"I would highly recommend anyone who is interested in working with animals with Reiki to take this extremely informative teleclass. It opened up a whole new perspective on Reiki, specifically animal Reiki. The class is extremely well run and Leah shared knowledge that you could never get from any book as it was directly from her heart and her personal experiences. I looked forward to each and every week with this wonderful group of people. It definitely left me wanting more knowledge in this field. I recently had the pleasure of meeting one of my fellow students in person and have kindle a new friendship."
—Dorothy Scanlan
"I enthusiastically recommend the class, "Animal Reiki for Reiki Practitioners".  Leah was so welcoming and she immediately created a space where it was safe for us to share our experiences.  I'm not one to voluntarily open up, but I felt comfortable doing so with her.  This class really opened my eyes as to the connection one can establish with an animal by creating the "Reiki space" and inviting that animal in.  Who wouldn't want to experience that?!"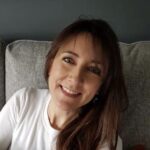 —Amanda Davy
"Leah is a wonderful teacher and someone you feel you can really connect with even if it is only via email from another country! Listening to other peoples' experiences is so interesting and just knowing you have a supportive network available to you through SARA as and when you start offering Reiki to animals is an added bonus. If you are interested in offering Reiki to animals but need some confidence to go out there and do so I warmly encourage you to take this course. You won't regret it."
—Carolyn Kristof
"The course brought a new awareness to how I practice Reiki with animals as well as people.  Learning more about breathwork, chanting and finding my place "within" myself, have opened up a deeper level of healing, understanding and oneness.  I'm truly blessed to have been a part of this course."
—Nancy Rudman
"I went into this class thinking it would mostly reinforce the Reiki training I already had, with the exception of adding Reiki for animals into the mix.  Wow, was I wrong!  This class is thorough and deep and taught with compassion.  This class brought me to a deeper level in my own Reiki practice and instilled in me a humbling appreciation for working with animals.  A very valuable and worthwhile course.  Thank you Leah for your warmth and sensitivity."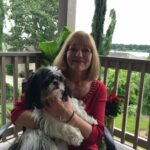 —Jaan Koninendyke-Sharpe
"It was an absolute pleasure and an illuminating experience taking SARA Reiki with Leah. She is an outstanding teacher and it was apparent that she is passionate about SARA and is exceedingly knowledgeable. I am attuned in 2nd Level Western style Reiki, but this Japanese-based form of Reiki felt so much more natural and relevant in working with animals. I highly recommend this course for anyone wishing to positively impact the lives of others. I am glad I participated and look forward to using it in my volunteer work at Humane Society of Southwest Washington, and upon completion of my Small Animal Massage Therapy certification."
—Debbie Schneider
"Taking this course has made my shelter practice go more smoothly and effectively. I love that I can plant myself in a busy room and offer a session with all the kitties there and be confident that they are getting whatever they want from it. I still greet each one individually to offer whatever social contact they want as well which is also fun for me! And I know that every time I'm there I will be improving more and more."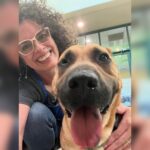 —Shelley Seitz
"Leah's class created so many wonderful shifts in my Reiki practice. She's provided me with an incredible set of tools that no doubt will continue to teach me and expand my practice for years.  I'm deeply grateful to have found this class and to have been able to take it from home!"
—Julie Blaquiere
"This class was transformative for me, It allowed me to solidify the foundation of my animal reiki practice. I gained more confidence in my delivery of what animal reiki is all about with the Let Animals Lead® Method. I've grown personaly and so has my practce during those 8 weeks , I feel better equiped to spread awareness about this beautiful practice."