Meet Our Teachers
UNITED STATES
A - M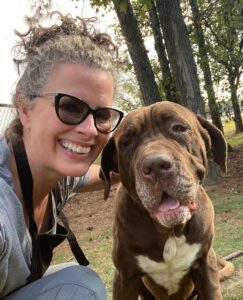 Shelley Seitz
SARA Teacher - Arkansas
Shelley is a Reiki Practitioner/Teacher in Little Rock, Arkansas. She initially studied Reiki as a way to help support the shelter animals she's volunteered with for over 20 years. She began study of Usui Reiki under Tacey Reese, and shortly after, found and studied with Kathleen Prasad, learning her Let Animals Lead® method of Animal Reiki.
When not working with shelter animals, Shelley is available to support animals and the people who love them. She's experienced with animals ranging from cats, dogs, birds, and horses, to reptiles and exotic animals, and offers in-person and distant Reiki sessions.
Rescued animals, and especially pit bulls, hold a special place in her heart. She shares her home with her husband, 2 rescued pit bulls, and their feline sister.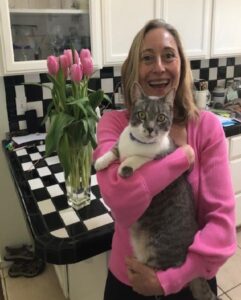 Cindie Ambar
SARA Teacher - California
Cindie Ambar has been practicing Reiki since 2009 and was certified as an Animal Reiki Teacher by Kathleen Prasad in 2012. She is also an animal communicator. She has extensive experience with traumatized animals and volunteers at Pregnant Mare Rescue in Watsonville, California, REINS Sanctuary in Hollister and takes on pro bono clients from other shelters and sanctuaries. Her life's purpose is to be in service to animals and she recognizes them for the sacred, sentient beings they are. She offers distance Reiki sessions and teaches in person classes in the Santa Cruz County area.
Kathleen Prasad
SARA Teacher/President - San Rafael, California
Kathleen Prasad is founder of Animal Reiki Source and president/co-founder of the Shelter Animal Reiki Association (SARA). A Reiki practitioner for over 22 years, Kathleen Prasad teaches and shares the healing benefits of Reiki meditation for animals and their caregivers. Kathleen has created the Let Animals Lead® method of Animal Reiki, based on traditional Japanese Reiki meditations and specific techniques to build trusting, respectful relationships with animals. This method represents the world's first specialized, extensive and professional curriculum in Animal Reiki and meditating with animals for healing.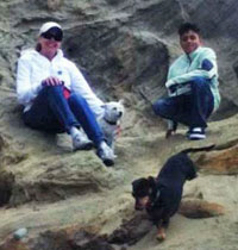 Kathy Edwards
SARA Teacher - California
Kathy Edwards is a SARA Teacher who was born and raised in the San Francisco area. She has studied with Kathleen Prasad since 2010 and recently opened her own alternative animal health business. She currently volunteers in San Mateo County and is available for in person and distant treatments.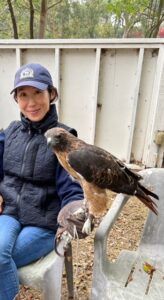 Linda Jisun Lee
SARA Teacher - Southern California

As a mother, animal advocate, and Level 3 Teacher/Practitioner, I am grateful for the all-encompassing power of Animal Reiki and the Let Animals Lead Method®. I also practice animal communication, volunteer at a local wildlife rehabilitation center, and write books with one theme: true love for animals. Thank you for ensuring compassion, respect, protection, and honor for all sentient beings.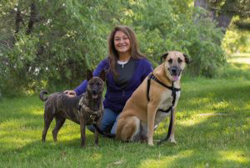 Leonora Velasquez
SARA Teacher - Colorado
Leonora is a SARA teacher based in the Boulder/Longmont Colorado area.  She is an active volunteer with Evergreen Animal Protective League.  Other volunteer activities include being a Reiki provider for  cancer patients through another local non profit organization.  Leonora enjoys traveling the world, often to enhance additional skills as an energy worker.  Leonora resides in Longmont with her family which includes several canines and often includes foster pups.  Reiki instruction or in person and distance Reiki sessions are available for animals and their people.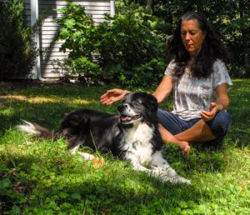 Marylou Laughlin
SARA Teacher - Connecticut
Marylou is a Reiki Teacher and Practitioner in Granby Connecticut. In 2000 she was certified as a Master/Teacher. In 2010 she studied Animal Reiki with Kathleen Prasad and Shinpiden Level III Usui Reiki Ryoho with Frans Stiene. She is a certified wildlife rehabilitator and volunteers at Safe Haven Wildlife Rehabilitation. She is available for in person Reiki sessions in the Hartford Springfield area as well as distance sessions for domestic animals and their caregivers and also wild animals. She teaches classes in Granby and around the world.
Allison Chun
SARA Teacher - Hawaii
Allison Chun lives in Hawaii on the beautiful island of Maui. She is a Level III Reiki Practitioner/Teacher and owner of her own wellness center for animals and companion people. Her favorite places to share Reiki with animals are Haku Baldwin Center and Maui Humane Society. Allison offers in-person treatments on Maui island.
Deanna Iris Sava
SARA Teacher - Illinois

Deanna Iris Sava is a SARA teacher based in Buffalo Grove, Illinois. She has completed 4 levels of Usui Tibetan (Western) Reiki, plus Level 3 (Shinpiden) of Usui Reiki Ryoho with Frans Steine. Deanna also completed 3 levels of the Let Animals Lead Method of Animal Reiki with both a student of Kathleen Prasad's and later with Kathleen. In addition, she has taken other Animal Reiki classes with Kathleen and Leah D'Ambrosio. Deanna shares Reiki on a voluntary basis for dogs, cats, horses, and farm animals at various shelters, sanctuaries and rescue centers in Illinois, including The Buddy Foundation (no-kill shelter), Stardust Animal Sanctuary, and Hooved Animal Rescue & Protection Society (HARPS). Deanna loves all animals, nature photography, dancing, and crystals.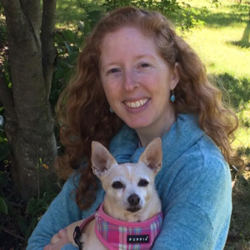 Amber Shaner
SARA Teacher - Illinois

Amber is dedicated to animals, nature, and energy work. After studying all four levels of Reiki for humans, she completed Animal Reiki Teacher training through Kathleen Prasad. Currently, Amber is an Animal Reiki practitioner and teacher practicing in Naperville, Illinois.  She enjoys giving back to the community by sharing Reiki with multiple animal rescues and shelters. Amber's mission and passion is to offer Reiki to all animals in need to promote a loving balance of well-being.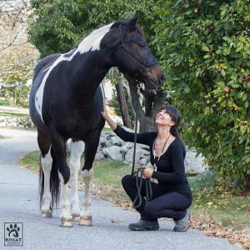 Linda Crabtree
SARA Teacher - Massachusetts
Linda is a SARA teacher living outside the Boston area.
Czammy, Linda's first partner and equine teacher is the reason that Linda studied and practiced to become a Reiki Practitioner/Teacher and to create her business in 2007, with the intent to offer Reiki not only to equines, but to all animals, and to teach Reiki to humans so that they can offer this healing energy to the animals in their circles of life.
Linda is associated with and offers Reiki to animals through two integrative veterinary care centers. Linda has volunteered at Lucky Horse Equine Rescue, Tomten Farm and Sanctuary, and MSCPA at Nevins Farm. Linda offers meditation classes at equine therapy centers to support the equines and humans on the therapeutic team.
Linda and her equine partner and spirit horse, Ka.Wa, have fun together doing groundwork, trail rides, dressage, western, and simply being together.
Jane Joy Sparks
SARA Teacher - Montana

Jane's great love for animals has lead her to the practice of Reiki. A long-time horsewoman, she also volunteers at the Humane Society of Western Montana. Jane is available to travel to your shelter or sanctuary to teach staff and volunteers the benefits of Reiki. She strongly believes that animals are our teachers and wishes to share the knowledge she has gained.