Meet Our Practitioners
INTERNATIONAL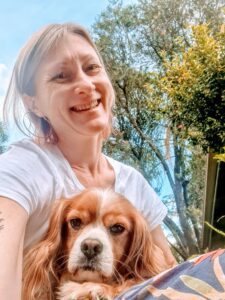 Tracy Kosbab-Mailey
SARA Practitioner - Queensland, Australia

Tracy Kosbab-Mailey is a SARA Practitioner based in Queensland Australia, who is available for in-person and distant treatments. Tracy is a nature and animal lover, a country girl at heart, who spends her extra time walking on the beach, canoeing waterways and is a receptionist at an animal refuge and business owner of women's circles/animal reiki. Always promoting animal welfare and lives with her Husband, one of their Daughters and their fur and feathered companions.
Julie Blaquiere
SARA Practitioner - New Brunswick, Canada

Julie's Reiki journey began a few years ago and quickly became an important part of her life. She observed many of her own changes as well as with her dog Marley who was a rescue. She instantly knew Animal Reiki was something she was interested in pursuing. Finding the "Let the Animal Lead®" method was truly meant to be.
She enjoys volunteering at the local shelter and offering Reiki to the animals of the Restigouche county SPCA on a weekly basis. Spreading awareness about the healing that can happen when we are stepping into a space of peace and calm. Julie is recently certified as a Reiki practitioner with the CRA (Canadian Reiki Association). She offers Reiki sessions for people and pets in person.
Her only son is now an adult, She lives on her dream land near the water with her partner and two dogs Tayzer and Marley.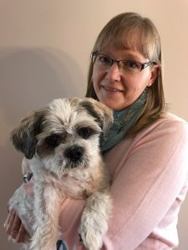 Sandra Ferguson
SARA Practitioner - Ontario, Canada

Sandra Ferguson is a SARA Animal Reiki Practitioner. From a young age Sandra could be found with a cat in her arms and a dog trailing along while at her Grandparent's farm on Manitoulin Island. Sandra is pictured with a client Lynus, although he is deaf and blind he has reached a ripe old age and continues to enjoy a good quality of life. She lives in Lively, Ontario, Canada with her partner and their three fur babies in a rural setting. These days she volunteers at local cat and dog shelters offering Reiki to sheltered and fostered cats and dogs as well as a variety of wild birds and animals that inhabit the natural areas surrounding her home. She offers in-person and distance Reiki sessions for animals, adults and children.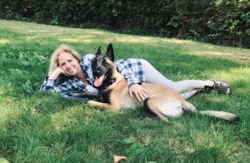 Melody Gray
SARA Practitioner - Parksville, British Columbia

Melody Gray is a SARA practitioner based in Parksville, BC.  She spends her time working and volunteering as an Animal Reiki/Reiki practitioner and Foot Reflexologist.   She provides in person and mobile Reiki services in and around the Vancouver Island area. She enjoys spending time with her husband, children and grandchildren, and of course her very active Belgian Malinios. Born and raised on Vancouver Island allows plenty of opportunity to explore the great outdoors, hiking and camping.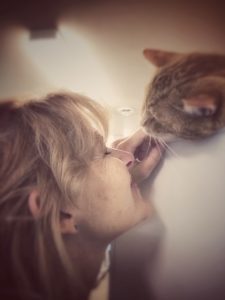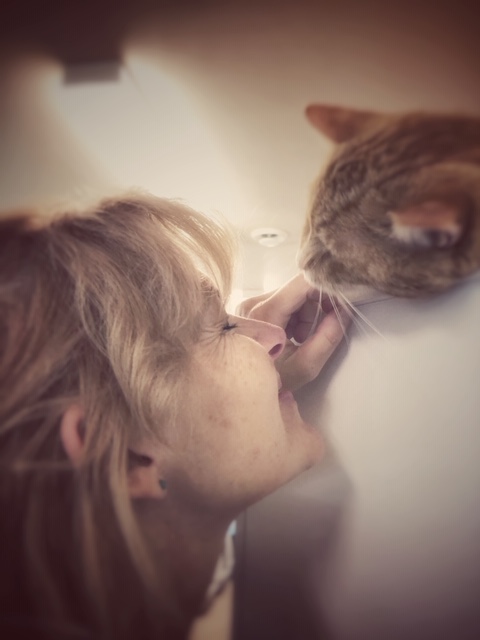 Tamara Grodzicky
SARA Practitioner - Montreal, Québec

Tamara Grodzicky is a SARA practitioner trained in the Let Animals Lead® method of Animal Reiki and is based in the South Shore region of Montreal, Québec (Canada). Ever since she was a small child, Tamara loved and worshipped animals and nature. She recently decided to pursue this passion through the devoted study of Animal Reiki (levels 1 and 2), which she offers to shelter animals as a volunteer at the Canadian Society for the Protection of Animals, to her own animals, and also to the many wild animals that often visit her house. Aside from taking care of her three teenagers, her husband, three cats and one dog, as well as her patients (she has been practicing medicine as a rheumatologist for the past twenty years), she is a fervent advocate of animal welfare. Tamara has found her full vocation in life: to help not only people, but animals and nature as well. She is available for in person or distant treatments of Animal Reiki.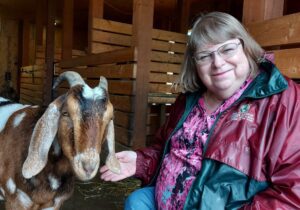 Sandra Maitland
SARA Practitioner - Penticton, British Columbia

Sandra Maitland is a SARA Practitioner based in Penticton, British Columbia. She works full-time as manager of a senior activity centre but spends her spare time offering Animal Reiki to clients' pets and volunteering at Critteraid Animal Sanctuary in Summerland, BC. Sandra has worked closely with rescue goats but loves all kinds of animals. She has owned horses, dogs, cats and other animals, including a pet duck. She enjoys spending time in the country.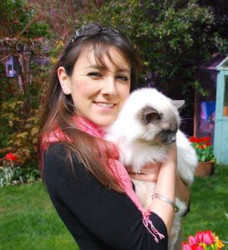 Amanda Davy
SARA Practitioner - Surrey, United Kingdom
Amanda Davy is a SARA Animal Reiki Practitioner based in Surrey, England. Amanda started practicing Reiki in 2008 but it wasn't until one of her cats was diagnosed with kidney failure in 2009 that her Animal Reiki journey began. She completed her training with Kathleen at the CARE foundation in Florida and, whilst her love for animals keeps her open to all kinds, big and small, it is horses that have found their way most into her life. Amanda also practices Equine Shiatsu and Craniosacral therapy and enjoys combining this with her Reiki practice and seeing how well the therapies complement each other.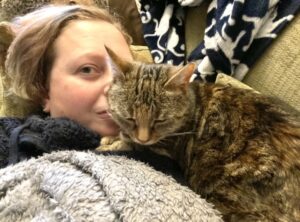 Katie Gwilt
SARA Practitioner - Liverpool, United Kingdom
Hi, I'm Katie The Kat Lady based in Liverpool and a Reiki Let Animals Lead® Practitioner. I run my own business as a holistic mobile master cat groomer covering the North West also studying Zoopharmacognosy, Animal Acupressure and Feline Behaviour. I am a foster carer for my local cat charity, Garston Animal Rescue and do some grooming for them as well. I am in the process of setting up regular Reiki sessions for the cats in their care and am basically all about cats! I live with 4 cats of my own plus at the moment a foster cat called Shiva as well. I love to travel, read, craft and go to the cinema when I have a spare minute. I also can't resist stationary, especially notebooks and pastel highlighters!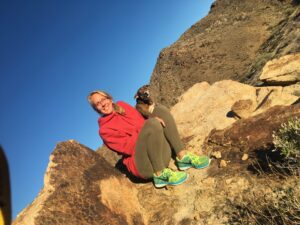 Jenny Kärner de Brito
SARA Practitioner - Berlin, Germany
I am Jenny, a practitioner based in Berlin Germany. I am a dog walker, dog trainer and also offer holistic medicine for animals such as Homeopathy, Phytotherapy and Mycotherapy. I have lived in Venezuela for some years and during that time worked with a lot of street animals. I learned so much from those animals and tried to offer as much help in different ways as I could. I am in nature as often as I can and love traveling with my family including our 3 cats and our dog. I live in Berlin with my husband and son but hopefully soon we will be moving to Florida. No matter where I am my heart and compassion are always there to be with animals and help them.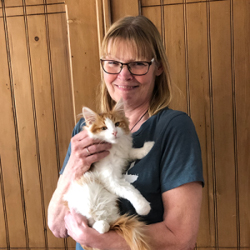 Margret Kouwenhoven
SARA Practitioner - The Netherlands
Margret Kouwenhoven is a SARA Practitioner who lives in Pijnacker, The Netherlands.
She currently volunteers at an animal shelter in Vlaardingen where they rescue dogs and cats. Margret started her Reiki journey by learning  human reiki in 2001 and more recently completed the animal reik workshop and  Shinpiden and Animal Reiki Teacher training with Kathleen Prasad. Margret is available for human and animal reiki treatments in person.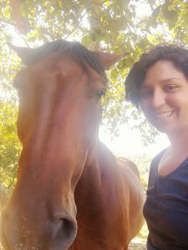 Elisa Munafò
SARA Practitioner- Italy
Elisa Munafò is a SARA Practitioner based in Rome, Italy. She has been working and volunteering with welfare organizations in Italy and in the UK since 2010, caring for horses and other animals. Her personal journey through the system of Reiki healing led her to complete the Shinpiden and Animal Reiki Teacher Training course with Kathleen Prasad at Remus Memorial Horse Sanctuary. As a SARA volunteer, she aims to share this healing opportunity with shelters, sanctuaries and clinics in Rome and surroundings, where she lives. Visits to further areas can be arranged, too, as well as distant sessions.