Meet Our Practitioners
UNITED STATES
A - H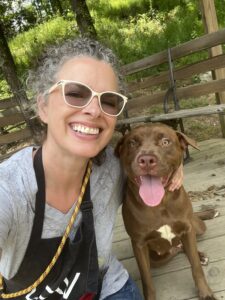 Shelley Seitz
SARA Practitioner - Arkansas

Shelley Seitz is a SARA Practitioner and a business owner based in Little Rock, Arkansas. She is available for in-person or distant sessions.
She spends her days volunteering at Little Rock Animal Village, her local city shelter where she walks dogs and posts their photos on social media to help them find homes.
Shelley lives in Little Rock with her 2 pit bulls, a kitty, and her husband, Mike.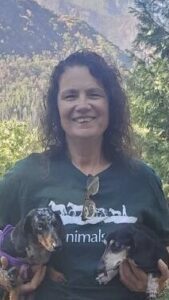 Cindy Buck
SARA Practitioner - California
Cindy Buck is a Level III Practitioner/Teacher trained in the Let Animals Lead® Animal Reiki method created by Kathleen Prasad and is based in the San Francisco Bay Area. She provides in person, phone, video as well as distant treatments. Cindy has offered Reiki to a variety of animals, including dogs, cats, horses, and their owners and family members. She also has experience treating animals that have experienced trauma. Cindy facilitates a monthly pet loss support group, volunteers at her local animal shelter and for a non-profit Trap Neuter Return program. She lives in Hayward, CA with her two dachshunds and two cats.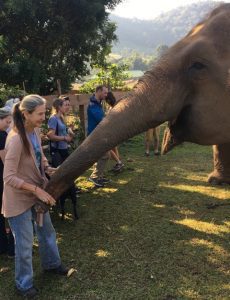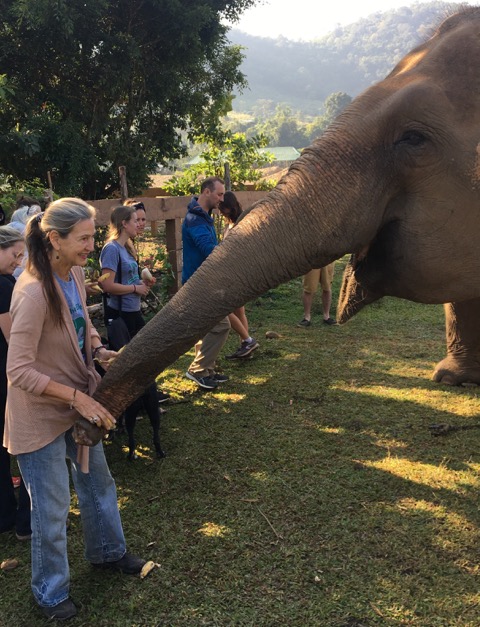 Gabi Barysch-Crosbie
SARA Practitioner - California

Gabi is a SARA Practitioner based in Santa Barbara, CA. She completed Reiki Level 3 with Kathleen Prasad at BrightHaven. She practices Reiki when petsitting and volunteered at DAWG until closure.
Recently she returned to Hearts Therapeutic Equestrian Center to volunteer with the therapy horses. Her love for traveling took her twice to the Elephant Nature Park in Northern Thailand. Aside from volunteering she got to offer Reiki to a female Elephant who didn't like people and other elephants.
Gabi teaches Animal Reiki and is available for in person or distant Reiki sessions.
Kristin Dodds
SARA Practitioner - California

Kristin Dodds is an Animal Reiki Practitioner based in San Francisco, California.  She spends her extra time volunteering with Guide Dogs for the Blind in San Rafael, California. Guide Dogs is a non-profit organization that provides enhanced mobility to qualified blind and visually impaired individuals through partnerships with uniquely skilled dogs.  Kristin also likes to travel the world.  During her travels she likes to volunteer at organizations promoting animal welfare.  The accompanying picture was taken during her time volunteering at Elephant Nature Park in Northern Thailand, which is an elephant rescue and rehabilitation center.  She lives in San Francisco with her life partner, Joe.
Jeri Lawson
SARA Practitioner - California

Jeri Lawson has had a full-time healing practice in Oakland, California since 1996. She is now a Reiki Practitioner trained in the Japanese Art of Reiki by the International House of Reiki and a SARA Practitioner though Animal Reiki Source. Jeri volunteers at Berkeley Humane and Rattie Ratz. She lives with her dog Berkeley, her boyfriend Geoffrey, and a few spirited foster rats teachers.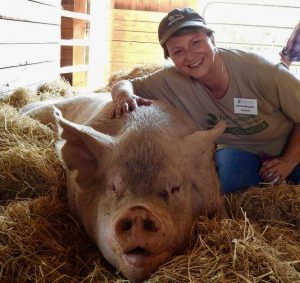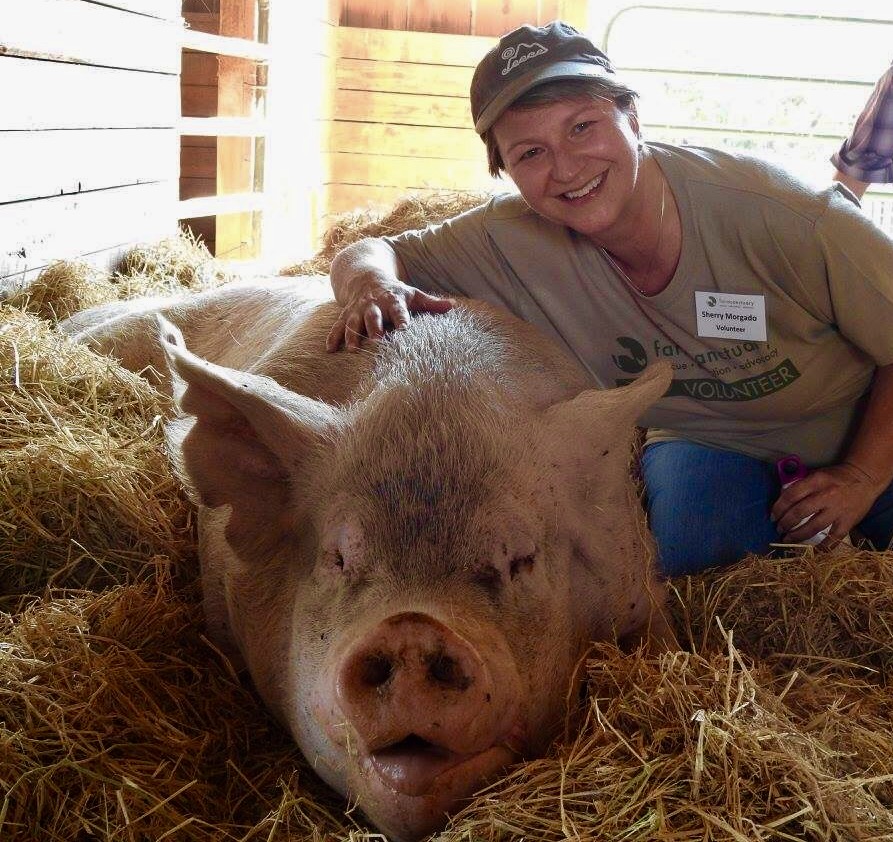 Sherry Morgado
SARA Practitioner - California
Sherry Morgado is a SARA practitioner based in Chico CA.  Her passion is volunteering reiki at farm animal sanctuaries, and she regularly shares reiki with the rescued animals at Blackberry Creek Farm Animal Sanctuary.  She lives with two kitties, Chai and Haru, and loves to be with animals of all species whenever she can.
Robin Skov
SARA Practitioner - California

Robin Skov is a level 3 Reiki practitioner specializing in senior animals, farm animal, and animals rescued from abuse. She has studied with Kathleen Prasad of Animal Reiki Source and with Frans Stiene of International House of Reiki. Through her organization, she donates a portion of her time to animals living in shelters and sanctuaries in the greater Los Angeles area. She also supports several non-profit animal protection organizations by donating her fees through her pay-it-forward donation program. Animals have been her teachers, friends and companions for as long as she can remember and sharing Reiki with them allows her to give back some of the beauty, joy, and healing they have brought to her life.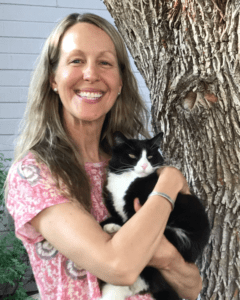 Jessica Amber Barnum
SARA Practitioner - Colorado

Jessica Amber Barnum is an intuitive life coach, yoga instructor, writer and Reiki & Animal Reiki Practitioner. She lives with her husband and two step-children in Carbondale, Colorado. She volunteers weekly at the Aspen Animal Shelter by offering Animal Reiki for the cats and dogs. She also offers in-person and distance Animal Reiki daily for friends' and family members' animals, and dedicates a specific meditation for domestic and wild animals all over the world. She says, "A plethora of animals find their way into my hara, as if they are asking for healing care. Sometimes it's a bear, sometimes it's a ladybug, sometimes many appear at once as an energetic frequency that I can only describe as pure light. I embrace them with love and sit humbly, honestly and compassionately in their presence." The accompanying photo is of Jessica and her cat Snoop, who adopted Jessica's whole family on one frigid February night and who has been their Animal Reiki teacher ever since. Jessica is available to offer both in-person and distant Reiki and Animal Reiki sessions.
Jacqueline Jones Bahr
SARA Practitioner - Colorado

Jacqueline is a Reiki practitioner residing in the Boulder/Longmont Colorado area. Her ever-faithful pack of rescue and foster dogs keeps her busy and connected to her Reiki roots. She offers long distance and in-person animal Reiki treatments. She has volunteered Reiki to the cats and dogs at Longmont Colorado Humane Society. Additional spare time is spent as a volunteer for numerous rescue groups around the Midwest, including Wag-N-Train Terrier Rescue, Hearts United and Animal Rescue of the Rockies. She has a certified Therapy Dog and they visit the local hospital on a regular basis. With her Masters of Education degree, her passion is to spread the knowledge of holistic health for animals by offering to speak at different group gatherings to help educate people with an interest in providing full mind-body-spirit care to the animals in their life.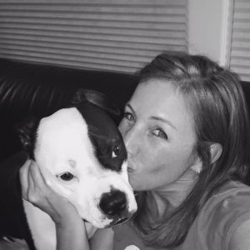 Heather O'Lear
SARA Practitioner - Colorado

Heather O'Lear is a SARA Practitioner based in Denver, Colorado.  She volunteers at Denver Animal Protection (DAP) and PawsCo. DAP provides animal care and protection services for Denver county and is committed to providing humane care to companion animals, adopting pets to loving homes and educating the public about animals and their needs.  PawsCo is a 501(c)3 non-profit dedicated to reducing pet overpopulation with a comprehensive approach including spay/neuter programs, pet food drives and adoptions. Heather also enjoys photography and uses her passion at DAP and PawsCo to capture the unique and individual personalities of animals so they can connect with their future forever families. She combines Reiki and photography to provide inspiration, connection, love and healing and to bring depth and understanding to the relationships between animals and humans.  Heather offers distance treatments and in-person treatments in the Denver metro area to animals and their human companions.  She lives in Denver with her dog Owen.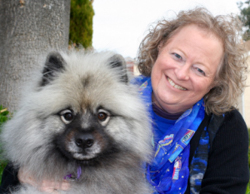 Cathy Malkin
SARA Practitioner - Connecticut
Cathy Malkin is a SARA Practitioner, Animal Reiki Teacher/Practitioner, Animal Communicator, Pet Loss Grief Counselor and Humane Educator. In addition, Cathy writes a blog about her work with animals.
For over 25 years, Cathy has dedicated her life to helping animals including supporting animal rescue organizations around the world with Animal Reiki, Animal Communication, and Humane Education. Cathy holds a Master's Degree in Counseling and Education and has studied holistic health for people and animals for over 40 years. She shares her life with her two cats, Mona Marie and Elvis.
Cathy is available for distant and in-person Reiki sessions. All Species Welcome!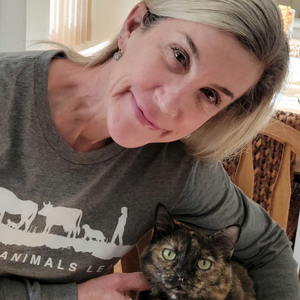 Lisa Whitehouse
SARA Practitioner - Connecticut
Lisa Whitehouse is a SARA Practitioner, Animal Communicator, Companion Animal End of Life Doula, and a Grief Support Educator offering peer to peer suppoort.
Her passion is her volunteer service working with animals. Lisa volunteers at Ct Humane Society in Ct and at Our Kid's Farm in Canterbury, Ct. Lisa and her husband are both members and volunteers with Best Friends Animal Society - visiting the Sanctuary in Kanub, Utah.
Offering both distance and in person Reiki to all species of animals.
Lisa resides in Waterford, Ct with her husband and beautiful cat, Maya Mae. She says that Maya Mae has been her greatest teacher in life and her Reiki practice.
Kala Hall
SARA Practitioner - Florida

Kala Hall is a SARA practitioner based in West Palm Beach, Florida.
Kala has worked with farm animals and companion animals. She owns a business offering Animal Reiki sessions both in-person and distantly.
She spends her extra time volunteering with Justin Bartlett Animal Rescue in Royal Palm Beach, Florida, sharing Reiki with rehabilitating animals before they're available for adoption. Kala also likes to ride horses and explore the nature preserves that surround her home. She resides in Loxahatchee, Florida with her two dogs and two goats.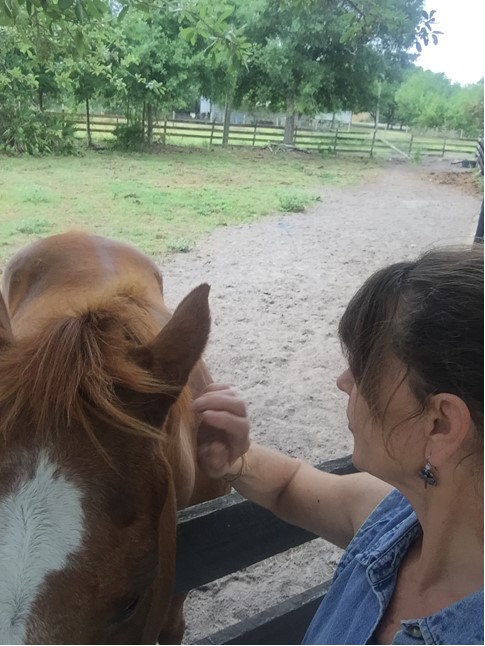 Karen Yelk
SARA Practitioner - Florida

Karen Yelk is a SARA Practitioner located in Port Charlotte, Florida. Her journey started with helping people, but her love for animals started when she was born. Last year the opportunity popped up in her Facebook feed about the Let Animals Lead® method of Animal Reiki. She was both thrilled and drawn in with the chance to work with animals especially horses. She jumped in and completed level one and level two and also did the 21-day meditation challenge by Kathleen Prasad, which really transformed her. She connected even more deeply to the animals by listening, allowing and observing what they have to share and honoring their acceptance of that journey. For Karen, the meditations help her calm her mind and as a result, she is more relaxed and going with the flow of life, knowing that everything is as it should be.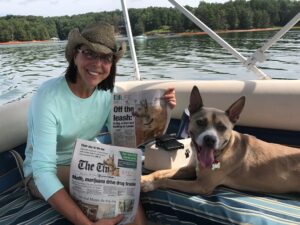 Candace Solyst
SARA Practitioner - Georgia

Candace Solyst is a SARA Practitioner based in Gainesville, Georgia. She began her Reiki training with Kathleen Prasad at The C.A.R.E. Foundation in 2011 and completed her level 3 with Kathleen at BrightHaven in 2016.
She is the owner of a business which offers excursions and island Reiki sessions. Her passion is to provide enrichment and stress reduction for shelter dogs and the people who serve them by providing free rescue rides, a unique opportunity for the dogs and shelter staff/volunteers to take a short boat ride to an uninhabited island where they can explore, swim or simply relax with a Let Animals Lead® Reiki session.