"BrightHaven has experienced miraculous events when we have found the perfect balance of different healing modalities, including the strong force of energy healing. Thanks to Kathleen and her amazing talents, Reiki has allowed us to form a closer communication with the animals and to involve us more directly in their healing and transition."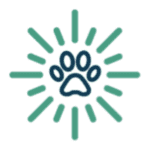 "We love it! It's just so useful to them; Reiki puts them in a better place emotionally to deal with what they've got."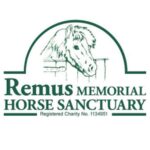 "After taking the class, we had a much better understanding of what Reiki was and how our presence could relax the animals and relieve them of the tension of being here."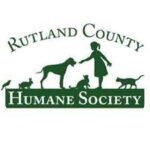 "Despondent cats and dogs become more social and seem happier. Sick animals are aided in their recovery. Most amazingly, animals who have been here for a long time often get adopted shortly after treatment."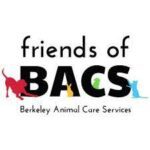 "I just can't say enough about all of the resources, the books, the encouragement, and all of the time that has been put forth. It's not about making money for us, as SARA practitioners and teachers. The animals should be our main focus. It's also important if we can have those connections with the directors of the shelter or, even other staff and volunteers. I'm just so grateful because I feel like I found my path because of you guys. Thank you Kathleen and thank you Leah so much."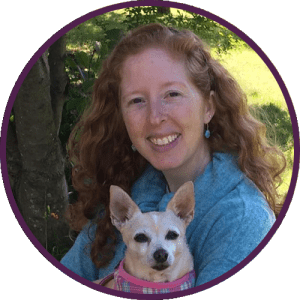 "I'm very, very thankful that Kathleen invited me to join SARA because I have grown so much through my whole Reiki journey. When I joined, I really wanted to focus on offering Reiki to animals, and I saw how SARA was providing me with that opportunity to practice, learn, and gain confidence that I so desperately needed at the time. It was a way for me to give back, support the animals, help them overcome whatever issues they were having, and find their homes. Over the years it's been so gratifying to see the lives of so many animals improve, see them blossom, and find their families."
—Ann Noyce, SARA Teacher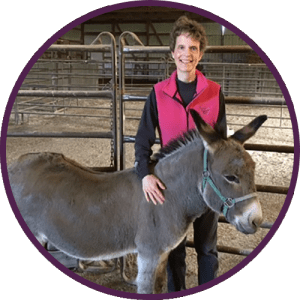 "Class always tells. Class is the impression I had when I first heard about SARA and Kathleen Prasad. I knew right away that I wanted to work with her, and affiliate myself with an organization that has such high values and ethics."
"After many years with the consistent support of Kathleen, their monthly call-ins, supportive manuals, and incredible writing and availability, we have been able to make a breakthrough at our local shelter. Now two or three times a year, we offer a Reiki class to the volunteers and any staff members, with the full support and encouragement of the medical director. So thanks for all that you do Kathy, and to Leah as well."
"SARA truly has changed my life. I am so deeply grateful to Kathleen and Leah for all they have taught me. Kathleen and Leah are incredibly generous with their time and materials. Their support of all of us individually and as a group is endless. Everything they do and how they do it is based on what is best for the animals and the people who care for the animals, and is based on years of experience."
—Cathy O'Brien, SARA Practitioner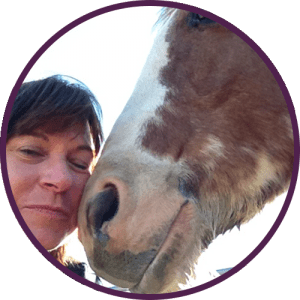 "You have an amazing organization. I've only been a member a very short time, but the resources that you two provide, and the individual support is just amazing. With everything that SARA gives me, I've been able to jump right into it, make those contacts, and start opening those doors. I just want to say thank you. There are not many organizations out there that do that for their members."
"Through SARA, I know I'm not alone on this path, and I just can't say enough about how grateful I am for the opportunity that SARA provides so that I and all of us who continue to learn and grow as ethical Animal Reiki practitioners and teachers. We need SARA, more Reiki practitioners and teachers. We need SARA. SARA needs our support as well."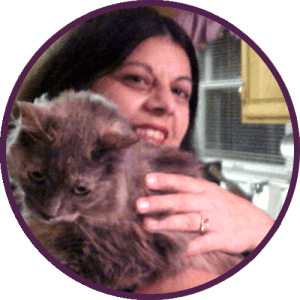 "I just returned from a trip to Thailand where I got to do Reiki and touch body work with elephants at Friends of Asian Elephants at the elephant hospital. That was just incredible. I felt that the elephants were doing the Reiki on me, and it was profound. I couldn't talk about Reiki a whole lot because they didn't know what it was, but they definitely saw the changes in the animals at the hospital. There was a mother that had lost a baby, and she was released because she started eating again."
—Wendee Walker, SARA Practitioner
"SARA's mission is important because it gives credibility to what we are accomplishing, not just in our communities, but around the globe. We are making a difference in our shelters and sanctuaries, giving a voice where there is none. The code of ethics, the teachings, the spiritual practice, and support we receive as a group and as individuals from Kathleen and Leah is something that is one of a kind, and I'm honored to be a part of."

—Maureen Petras, SARA Practitioner
"I can't begin to tell you how many lives are being changed because of everyone in SARA. It's not just me -I'm just the one that happens to be located here and is doing it- but it's not me, it's all of us that are changing this community. I'm so proud to be a part of SARA, and I think it's a wonderful opportunity for us to shine a light on the good that's been going on for the last 10 years. All the work that we have been doing in the world because it's just phenomenal. I just can't say enough. I'm so proud, and it would not be happening if it wasn't for SARA."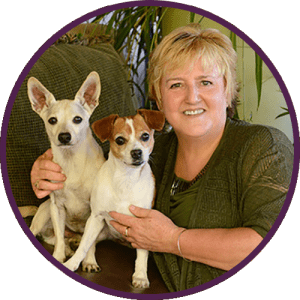 "We as SARA practitioners and members and teachers are shining stars of love and compassion, courage and boldness. That it is our privilege to be able to do in our communities to serve, do good, to be examples, and to have the amazing resources, high ethics and professionalism that can demonstrate to others the value of our organization."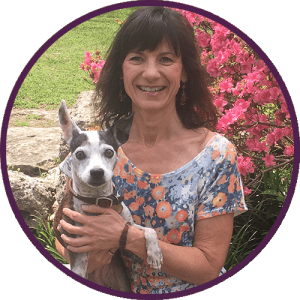 "It's been an amazing journey, and SARA's been an inspiration to me. It's inspired confidence, motivation, and enthusiasm within me to go out and really fulfill my own soul path, which has always been to work with animals. It's given me a way to really help the needy animals. I am in total appreciation for both of you, for all of the members of SARA, and all those who've supported SARA. It's just been such a light in my own life, so thank you for that."