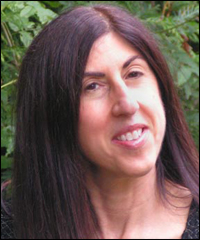 Sheryl Schlameuss - New York
Sheryl Schlameuss is a Reiki Master Teacher in Old Bethpage, (Long Island) New York. She offers Reiki sessions for both people and animals, as well as both Usui Reiki classes and Animal Reiki training. She volunteers with Forgotten Friends of Long Island Animal Rescue, an organization that is dedicated to rescuing some of the neediest, most difficult cases, ensuring they receive focused care and rehabilitation, and then placement in forever homes.
ARTICLES BY SHERYL SCHLAMEUSS
TESTIMONIALS
LEVEL 1 REIKI AND ANIMAL REIKI CLASS
Comments from students at the January 2011 class, held at the Warwick Valley Humane Society in Orange County, New York:
"If we had a week we could change everybody and help every animal! I look forward to my Reiki journey!"
"Amazing! I'm so grateful to Sheryl, Kathleen and to Reiki for this experience."
"Thank you for an interesting and beneficial experience and the opportunity to become a Reiki practitioner.
"This is something I will take with me and use in many aspects of my life."
"I think this will have an overall positive effect on my life and those in my life."