Meet Our SARA Board Members
Kathleen Prasad
Kathleen Prasad is founder of Animal Reiki Source and president/co-founder of the Shelter Animal Reiki Association (SARA). A Reiki practitioner for over 23 years, Kathleen Prasad teaches and shares the healing benefits of meditation for animals and their caregivers. Kathleen has created the Let Animals Lead® method of Animal Reiki, based on traditional Japanese Reiki meditations and specific techniques to build trusting, respectful relationships with animals. This method represents the world's first specialized, extensive and professional curriculum in Animal Reiki and meditating with animals for healing.
Leah D'Ambrosio
Leah D'Ambrosio is an entrepreneur, animal advocate, and a prominent figure in the cannabis industry. In 2008, she co-founded the globally recognized Shelter Animal Reiki Association (SARA) to support animals and their caregivers through meditation and animal reiki. Since that time, they have grown SARA from 28 members to over 400 members who have helped support thousands of animals through the power of meditation. Through treatments, volunteer hours and monetary donations from classes, SARA members have contributed close to $1 million to shelters around the globe and are looking forward to doubling that number in the next five years. She has been teaching since 2008 and is a Let Animals Lead® Teacher of Excellence and a certified Meditation and Mindfulness Teacher. Leah has been a featured guest speaker and host on various podcasts, as well as a featured speaker at online conferences. Leah's teachings empower individuals to forge healing connections with their beloved animals and find happiness in their personal lives through meditation sessions, workshops, and private consultations. She generously donates 25% of her class fees to animal welfare organizations, exemplifying her commitment to giving back. Based in Portland, Oregon, Leah shares her life with her dog, Nica.
Dr. Sally Lane
Dr. Sally Lane has been practicing integrative and holistic veterinary medicine for over 18 years and has been active in animal rescue work for a wide range of species for many years. She is currently working with a non-profit organization to help establish an elephant sanctuary in Nepal for retired working elephants.
Dr. Lane is active in caring for wildlife and exotic animals in sanctuaries and zoological facilities and enjoys the uniqueness and challenges of this work. In addition to working with local veterinary clinics, Dr. Lane currently owns and operates a veterinary practice offering holistic and integrative health care options for companion, farm, wild and exotic animals. She is currently writing a book on companion animal wellness and health.
Dr. Lane utilizes diverse integrative and holistic therapies in her practice. She is certified in Veterinary Acupuncture and Canine Rehabilitation. She also obtained a Graduate Diploma in Chinese Veterinary Herbal Therapy through the College of Integrative Veterinary Therapies in Australia and completed a fellowship in Pain management. Recently, Dr. Lane obtained certification for Levels 1 & 2 of the Let Animals Lead® method of Animal Reiki training and is excited to offer this work to her animal patients.
Dr. Marc Malek
Owner/ Certified Veterinary Acupuncturist and Therapeutic Laser Clinician/ Level III Reiki practitioner and instructor
Certified Fear Free Veterinarian
Known as Dr. Doolittle by many clients, Dr. Malek lives his dream everyday helping the animals he loves and the people who love them. He graduated from U.C. Davis with a B.S. in Environmental Toxicology in 1986 and in 1990 from the School of Veterinary Medicine. Immediately after graduating Dr. M began practicing with a mixed animal practice (large and small animals) in the Marysville/Wheatland area. When the owner of the practices sold the large animal component of the practices Dr. M moved to Sacramento and began a new challenge as the managing veterinarian for a fast paced small animal clinic in 1993. The opportunity to purchase Foothill Farms Veterinary hospital trumped a potential surgical residency in 1994.
Dr. M is an accomplished surgeon and internist having worked in solo and group practice for over 26 years. Over the last 5 years Dr. M has dedicated much of his continuing education to Integrative practice. Therapeutic laser treatment has been a staple at FFVH since 2011 due to Dr. Malek's early adoption of this rapid physical medicine healing therapy. He received his Certified Veterinary Acupuncturist (large and small animal) certification in April 2014 from Colorado Veterinary Medicine Association's OneHealth SIM Acupuncture course. He and many of the staff have been learning and practicing Animal Reiki since 2012 and he received his level III Animal Reiki instructor certification in June of 2014.
Kelly McDermott-Burns
Since 2004, Kelly McDermott-Burns of HeartSong Reiki and HeartSong for Animals has been bringing heart-centered healing to people and animals in central Vermont.
Trained by Animal Reiki Source, Kelly is a Founding and Teaching member of the Shelter Animal Reiki Association and the Director of East Coast Operations. She is also a graduate teacher of the International House of Reiki and a certified teacher of the Shibumi International Reiki Association.
In addition to offering classes and sessions, Kelly is a Reiki volunteer at Rutland County Humane Society. She is also a trained hospice and palliative care Reiki volunteer and for several years was a Reiki volunteer and coordinator at Rutland Regional Medical Center.
Educating the public and private sector about the benefits of Reiki is a major focus of Kelly's work leading to the first Reiki programs at Gifford Medical Center, Rutland Regional Medical Center, and many animal shelters in the northeast. Her students are as diverse as doctors, nurses, senior groups, alternative medical practitioners, hospice workers, children, and animal shelter employees. Kelly speaks on Reiki frequently to a variety of groups including cancer centers, hospice, community groups and animal caregivers.
Alison McKinnon
Alison has been a Reiki practitioner and teacher since 2002, she became a member of SARA in 2011 combining her Reiki practice with her passion for volunteering at animal rescue organizations in Egypt and India as well as her native Glasgow, taking Reiki to not only the animals but as a support to staff, who in doing such a heart led job, often suffer from emotional distress. She now teaches the Let Animals Lead Method to organisations and their staff as well as individuals interested in volunteering their services to animals in need.
"What I love about the Let Animals Lead method is it's simplicity and honesty, the notion of species drops away and gives a true and deep connection, heart to heart, sharing that connection translates to any language and respects all cultures. The results speak for themselves."
Alison is based in Glasgow and runs her business The Holistic Pet providing a range of pet services and complementary therapies, from The Pet Empawrium in East Kilbride Scotland, as part of a team offering veterinary, behavioural, nutritional and grooming advice. She is founder of Animal Reiki Scotland which offers training for guardians, shelters and animal professionals. She lives at home in Glasgow with Bailey Russell and Jasmine the rescue chi.
[email protected]
07599 151 199
www.animalreikiscotland.co.uk/
Nicholas Pearson
Nicholas Pearson is an award-winning author and Reiki teacher. He has trained in traditional styles of Japanese Reiki, including Usui Reiki Ryoho, Jikiden Reiki, and Komyo ReikiDo, as well as traditional and non-traditional forms of Western Reiki, like Usui Shiki Ryoho and Usui/Tibetan Reiki. Nicholas strives to offer Reiki training, practice sessions, and other events that unite practitioners of all lineages by helping us understand how and where Reiki developed and where it can take us. He is also a Certified Medical Reiki Master and a member of the International Association of Reiki Professionals. His seminal Reiki book, Foundations of Reiki Ryoho, is available in English and Italian. Nicholas is also the author of Crystal Basics and five other books, and he also offers training in crystal healing, flower essence therapy, and other esoteric topics across the United States and abroad.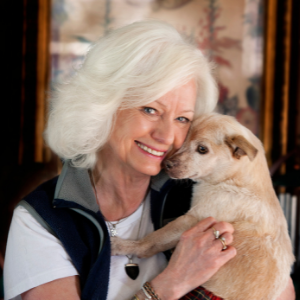 Photo copyright In Joy Photography