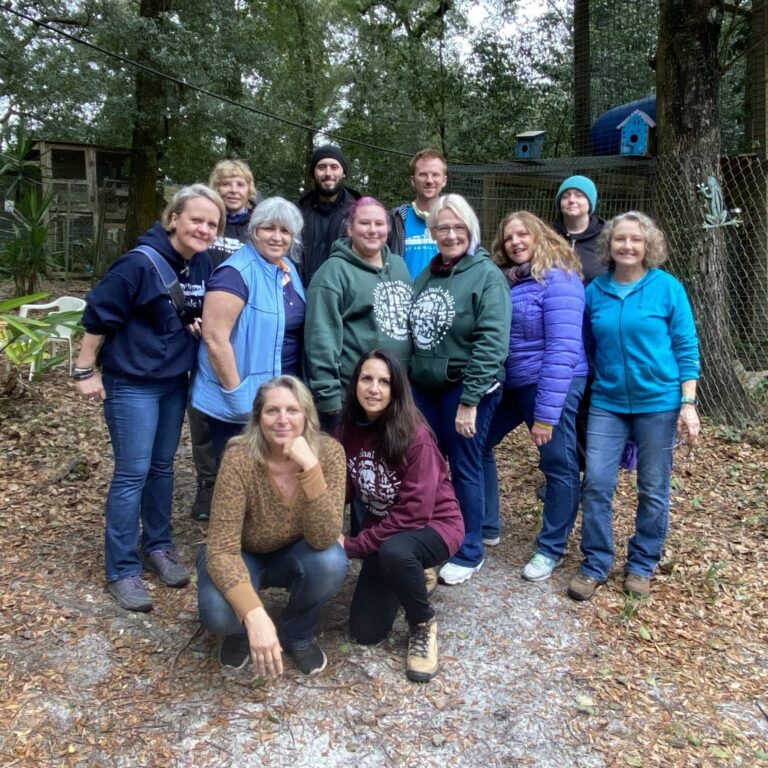 Let Animals Lead® Level 3 Animal Reiki Teacher Training Online Certification
Take the next step and become an Animal Reiki Teacher.
If you have trained in the Let Animals Lead® method of Animal Reiki and would like to become a teacher, it has never been easier with this 9-week Animal Reiki and Animal Reiki Teacher Training online certification course.
In this course, you will learn the Level 3 traditional Shinpiden training such as how to offer Reijus to students, the 4th Reiki symbol and advanced meditation.
This class is a deep dive review of Level 1 and 2 Animal Reiki as well as a primer for teaching. Students will come away with more confidence to share Animal Reiki in all circumstances, lead presentations, teach classes and start their own business.
With over 14 years experience in teaching Animal Reiki, Leah will guide you on how to become a confident and successful Animal Reiki teacher and leader.
The Let Animals Lead® method of Animal Reiki, created in 2004, has empowered Reiki Practitioners and Teachers and supported thousands of animals across the globe. This unique method, created by world renowned Animal Reiki expert, Kathleen Prasad, allows animals choice, freedom of movement and creates a space where true healing can occur. It is successfully being used in 72 shelters around the world and is being used in veterinarian clinics, with sporting animals, and with thousands of companion animals.
Dates: Every Tuesday for 9 weeks, February 27 - April 23, 2024
AM Session: 9:00 am – 10:15 am PST
PM Session: 5:00 pm – 6:15 pm PST
Price: US$1075 with 25% donated to the CARE Foundation
Be an Animal Reiki leader.
This groundbreaking course is taught by Animal Reiki veteran and Shelter Animal Reiki Association Co-Founder, Leah D'Ambrosio. Leah has extensive experience in teaching students and, as a successful entrepreneur, knows how to empower her students to be successful after class.
Learn to teach the most effective system of Animal Reiki in existence. Other schools do not have the curriculum nor the thousands of successful stories. This system is supported by vets, animal advocates, trainers and shelters around the world!
If you have studied in the Let Animals Lead® method of Animal Reiki and are at least a Level 2 practitioner, this is the perfect next step for you. If you haven't studied in this system, at Animal Bonds we have many different classes to choose from that fulfill this requirement.
What you will learn:
How and why the Let Animals Lead® method of Animal Reiki is the most effective and ethical Animal Reiki method in existence
Discussion and practice in the traditional Japanese techniques for Level III Reiki, including the 4th symbol and mantra, and how to modify them with animals
The Reiki Master Initiation/Reiju
Instruction and Practice in how to perform Reiju
How the Let Animals Lead® method of Animal Reiki is different from traditional human Reiki and other Animal Reiki methods.
How to share Animal Reiki ethically and for the best success with animals
Why hands-on is not as powerful as hands-off with animals
Philosophy of energy and light in the system of Animal Reiki and what it means to hold this space with animals for healing
Instruction on creating successful lesson plans for your students
Guidelines and techniques for sharing Animal Reiki with animals including when and how to use physical contact ethically during an Animal Reiki session
A simple hands-on treatment for humans to help offer support during difficult times (this is a self-practice you will be able to share with others)
Guidelines and techniques to support ANY animal under ANY condition!
An overview of the Animal Reiki Practitioner Code of Ethics including why these ethics are a crucial foundation to your practice and how they can help open doors for you at a vet office, shelter, or any other animal care organization
What you'll receive:
At the end of class, you will have all the tools you need to teach a successful Let Animals Lead® method of Animal Reiki class! You will also receive:
A professional Certificate certifying you as a Let Animals Lead® method of Animal Reiki teacher
All 3 Animal Reiki manuals (level 1, 2 and 3)
Permission to teach in-person Level 1, 2 and 3 Let Animals Lead® method courses
An invitation to join the Shelter Animal Reiki Association - an international animal welfare organization that is only open to students certified in the Let Animals Lead® method
Empowerment to start teaching this amazing system and start changing the world!
Requirements:
Students will need to be able to participate live at scheduled times. Attendance is required for 7 of 8 sessions to receive certification.
Students must be present on last day to present a Level 1 teaching.
You must be able to connect via video (preferably) or audio on the webinar platform Zoom.
Students will need to be able to download and open video and pdf documents in order to watch and read the weekly lessons and assignments.
Students must have animals to practice with daily. A variety of animals is preferable (ask neighbors and friends to support you!), but 1 or 2 of your own is needed.
Students must commit to 10-20 minutes/day minimum of daily meditation practice during the course.
Teacher: Shelter Animal Reiki Association Vice President Leah D'Ambrosio
Dates: Every Tuesday for 9 weeks, February 27 - April 23, 2024
AM Session: 9:00 am – 10:15 am PST
PM Session: 5:00 pm – 6:15 pm PST
Price: US$1075 with 25% donated to the CARE Foundation
Animal Reiki for Reiki Practitioners Testimonials: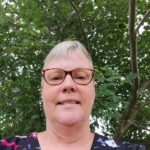 —Wilma Mahoney
"In January 2023, I started on a new journey of learning Reiki for animals, with Let Animals Lead Animal® class, Animal Reiki for Reiki Practitioners. It was so life changing for me. Once the course was complete, I knew in my heart that I wanted to teach this way of being with the animals, my pets, all sentient beings. I embarked on my next step with the Let Animals Lead® Level 3 Teachers Training with Leah. I knew from the first day of class, this is where I was meant to be and to teach others this beautiful, gentle, nonevasive approach of Animal Reiki. Just learning to BE and not DO Reiki has changed everything inside of me. Leah is so passionate about this practice it is hard not to rub off on her students. How she taught Level 1 – 3 is invaluable to any animal lover wanting to expand their Animal Reiki business. The manuals and other important material we received are priceless. Leah holds a beautiful, loving, safe space for all her students. I now have more confidence within to teach this method of Animal Reiki than that of how I had been taught in previous years, all thanks to Leah. Leah also guided us on how to create a strong business. Her way of teaching will remain within me for the rest of my days. Leah is a wonderful teacher and mentor. I highly recommend Leah and all her classes. You will be filled with love and inspiration."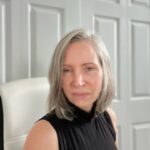 —Johanne Fraser
"I started this journey of Let the Animals Lead® with Leah and I couldn't have found a better teacher. I believe if we are open, Reiki will lead us where we need to go. Having practiced human Reiki for a few years, I wanted to explore animal reiki in a less restricted environment than what human reiki had to offer. I found that utilizing human touch methods with animals didn't really work. I was introduced to Kathleen Prasad's method and this started me on a journey. I took all my levels with Leah including teacher level. I thoroughly enjoyed Leah and the classes she presented. She is a wonderful teacher. I was first concerned the online class would be limited just by the very nature of being on-line. I did not find that at all. Leah presented the material and resources in a very professional and concise manner. She was very generous to each student to ensure that we all had input. There was always a follow-up email that included even more resources. Taking the teacher level with Leah really opened up my being to go deeper within and I truly feel a shift and a change in the way I am approaching various aspects of my life. I thank her for her wisdom and authenticity. Leah is always available for help and you can find her every Wednesday morning as she and Jamie offer free zoom meetings. If you can make the zoom meetings, they are always worth your time."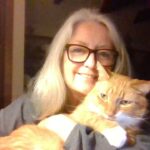 —Anne M., MA
"I recently took Leah's Let Animals Lead Level 3 Teacher training. The class was life changing! Leah was so generous with her time and information. She is passionate about this practice and it shows. We covered how to teach all levels as well as learned the Level 3 material. Leah held the space beautifully and encouraged all to share their experiences which gave the students a chance to get to know each other. We were also treated to Leah's guidance on creating a strong business. I highly recommend Leah and her classes!"