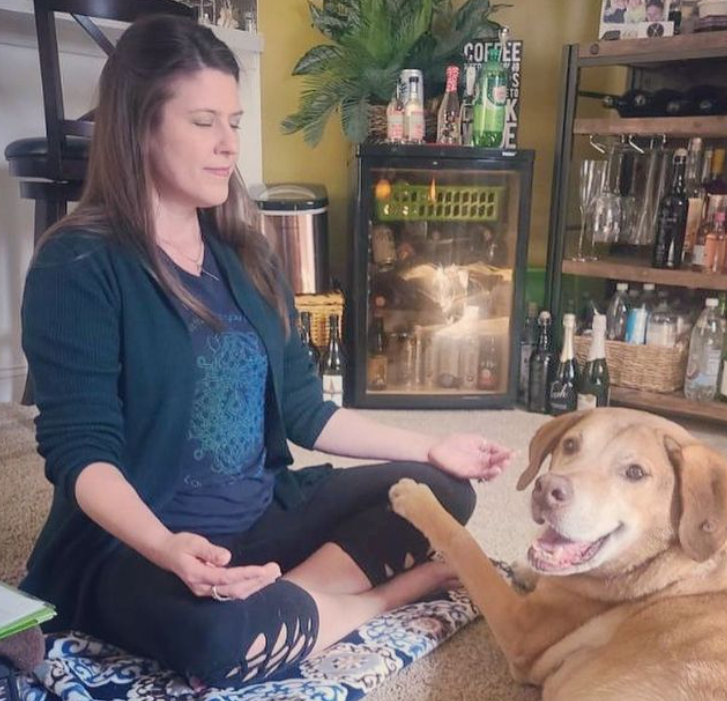 Level 2 Let Animals Lead® method of Animal Reiki
Let Animals Lead® Method Level 2 Animal Reiki Online Certification
This Level 2 Animal Reiki Let Animals Lead® online certification course will take you farther in the unique and groundbreaking Let Animals Lead® method of Animal Reiki. Whether you want to deepen your own connection with animals or to begin a professional journey towards an Animal Reiki Teacher certification, this class is for you!
What you'll learn in Level 2 Let Animals Lead®:
The Hatsurei Ho with Animals
Meditations for working with the Reiki Precepts with animals
Best ethics for approaching animals with Reiki sessions
The Japanese teachings on the first 3 Reiki symbols and mantras
How to work with animals and the symbols and mantras
How to chant the mantras for self-healing and for healing animals
Techniques for grounding, expansion and connection to help you become an animal magnet to even the most sensitive animals!
What you'll receive in Level 2 of Let Animals Lead® Animal Reiki:
Eight weekly video teachings, guided meditations and written supplemental materials to support each week's lesson.
Eight hour-long live sessions via webinar, recorded in both video and audio formats. Each meeting includes a virtual Reiju and Q and A from students. These live meetings are your opportunity to submit questions and receive personal feedback and coaching from your teacher.
A 250-page manual/workbook filled with inspiring, interactive teachings - this manual alone is worth the price of the class!
Daily practice assignments and weekly homework to guide your journey.
A free copy of Kathleen Prasad's e-book, Healing Virtues: Transforming Your Practice Through the Animal Reiki Code of Ethics
A beautiful certificate to show your accomplishment and official certification. This certificate may serve as a prerequisite to any Let Animals Lead® Level 3 course.
An invitation to join SARA (Shelter Animal Reiki Association) as a Practitioner member.
Requirements to take this Animal Reiki certification course:
Students will need to be able to participate live at scheduled times. Attendance is required at 6 of 8 sessions to receive certification. You must be able to connect via video (preferably) or audio on the webinar platform Zoom.
Students must turn in weekly homework assignments as well as questions for the live calls. Students will need to be able to download and open video and pdf documents in order to watch and read the weekly lessons and assignments.
Students must have animals to practice with daily. A variety of animals is preferable (ask neighbors and friends to support you!), but 1 or 2 of your own, at the very minimum, is needed.
Students must commit to 10-20 minutes/day minimum of daily meditation practice during the course. The main purpose of this requirement is to help you experience the teachings in a personal way, thus giving you the foundation you need to build a lifelong Animal Reiki practice. With dedication and commitment, Animal Reiki can heal and transform your life, as well as the lives of the animals you love!
Please email us at [email protected] for more information.