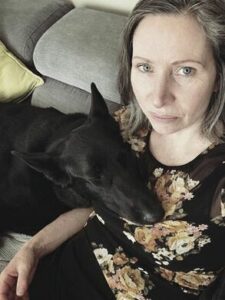 Johanne Fraser - Columbia, Canada

Johanne is a SARA practitioner and teacher and is based in Surrey, British Columbia, Canada. Reiki and mindfulness has been a natural path for Johanne as she has been practising yoga and meditation for years.
All the dogs that Johanne has been blessed to be graced with in her life have been rescued from shelters and in rescuing animals, those animals have rescued her. In Johanne's spare time, she volunteers with an animal farm sanctuary where she cares for many different animals. This work brings her much joy and peace as the animals in the sanctuary are well taken care of and they are given the space to be and the freedom to live as they should.
Her love for animals naturally led her to Kathleen Prasad's method of "Let the Animals Lead" and she looks forward to teaching and spreading this method as she believes it is a way to inner peace for both human and animal.
Johanne offers Reiki to both humans and animals and also teaches Usui Shiki Ryoho Reiki for humans and is registered with the Canadian Reiki Association as a human/animal practitioner and teacher.