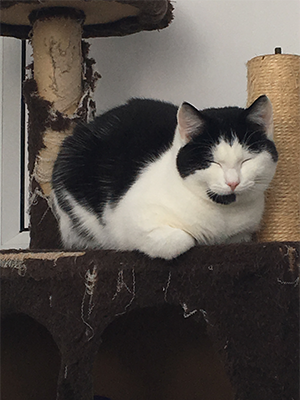 Reiki pronounced as 'ray key' is a complementary holistic therapy which can be used alongside conventional veterinary medicine.  Reiki is an ancient Japanese system of healing, not cure.  Rei meaning 'spirit' and Ki meaning 'energy'.  As quantum physics tells us, all matter is energy.  This energy flows through all living beings.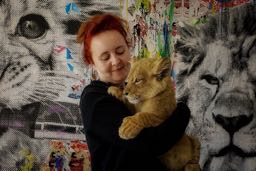 Reiki is a great supportive treatment to maintain an animal's health & well being and can support you and your pet in various ways.
Animals are deeply connected to their surroundings and they too can experience emotional trauma from losing a loved one, loss of a friend, moving home or from being in a shelter/rescue centre environment.  Reiki treatments are affective for animals suffering anxiety or fear as this helps them to trust, relax and rest.  If your animal is suffering from physical pain, recovering from surgery or illness, reiki will help sooth symptoms and enable their bodies to rest and recoup.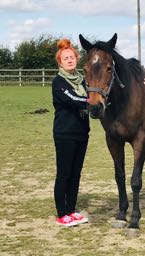 My name is Samantha Roe and I founded 'Animal Reiki Care' to enhance and assist the lives of people and animals.  Reiki practitioners are trained in the knowledge that we can use reiki for all living things however I believe there is a difference in delivery for animals.    This is the reason why I studied with world renowned, Kathleen Prasad from the USA, using her method she created 'Let Animals Lead'®.  She is also co-founder to SARA, the Shelter Animal Reiki Association' who have ethics and good practice at the heart of their not-for-profit organisation.  Being a member means part of our work is to volunteer our services at a shelter/rescue centre.
St Giles Animal Rescue Centre in Wrantage, Taunton, UK were willing and open to understand my practice and to allow me to help support their mission and animals in their care.
The 'Let Animals Lead'® method includes the ultimate in respect of an animal, therefore my approach is to create a reiki space with the animal.  A human reiki treatment consists of hand placements over/on your head and body whilst you lay still.  For an animal treatment, I do not need an animal to lay still.  I create a space of healing for an animal to come and go as they please.  Should they want a hands-on treatment, they will come up to me during a session and sit or place themselves on my hands or near me.  This is far more effective and respectful to an animal.
St Giles Rescue Centre works together with the RSPCA.  A few months ago the RSPCA brought in a black and white cat named 'Cart'.  He was scared and didn't want to move from the back of his enclosure to meet anyone.
On my first encounter I entered and introduced myself to him.  I let him know he was ok to stay where he was and that I was going to sit in the front of his pen.  I offered him Reiki and sat with him.  During this first session he stayed in the back.  Throughout our time together, he quietly settled and appeared relaxed and calm.  This was an amazing change.
A rescue/shelter environment can be a noisy place.  With many dogs howling, barking or whining, cats meowing and workers in and out caring for all the animals, 'Cart' would be on edge all the time, eyes wide open, worried at any and every noise.
I left him in a lovely state of relaxation, sometimes called a reiki nap, and said I would be back the following week.
Upon the following week I attended for our 2nd session.  'Cart' stayed in the back and I once again, sat in the front of his enclosure.  After 5 mins into the treatment 'Cart' had jumped down and came up to me to sit with me in the front.  I stayed for about another half an hour whilst 'Cart' would now and again walk over me, walk around the enclosure and then come back to sit with me.  After I finished I thanked him for sharing the space with me.  This was a beautiful transformation in a little amount of time.
On attending the 3rd week, 'Cart' had already left St Giles Animal Rescue.  'Cart' had found a forever home, after our first session, and was adopted within a short space of time from being at the centre.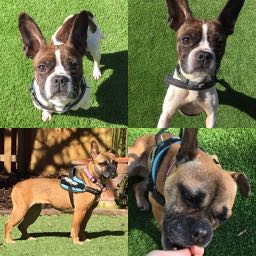 Reiki supports animals to heal themselves and with this assistance an animal's personality begins to shine even more within what can be a stressful environment.  This helps humans see the animal for who they are and in turn can help get an animal adopted quicker.  It is all up to the animal to heal themselves and they can take as much time as needed.  I am privileged and grateful to witness wonderful experiences of animals finding their confidence and being able to trust again.
Further information on services, for wild and domestic animals, provided by Animal Reiki Care can be found at www.animalreikcare.com or email [email protected]
Samantha Roe
SARA Teacher