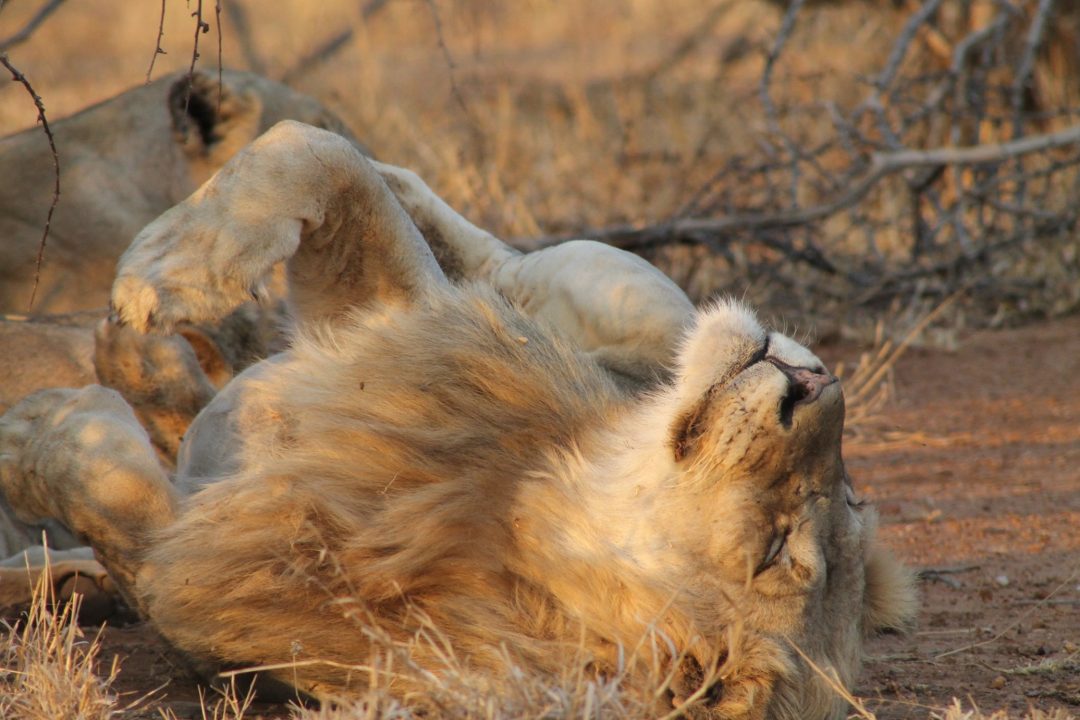 I've been practicing the Let Animals Lead® method of Animal Reiki for about 6 months and had the perfect opportunity to take advantage of the beauty of the practice in the wild. I recently visited two camps in South Africa and went on two safaris per day at each camp.  As nervous as I was about the trip, it was soon replaced by the serenity of where we were.  Our first camp was Nambu Camp, which is located in the big five Balule Private Game Reserve in the heart of the Greater Kruger, 16.2 km outside of Hoedspruit.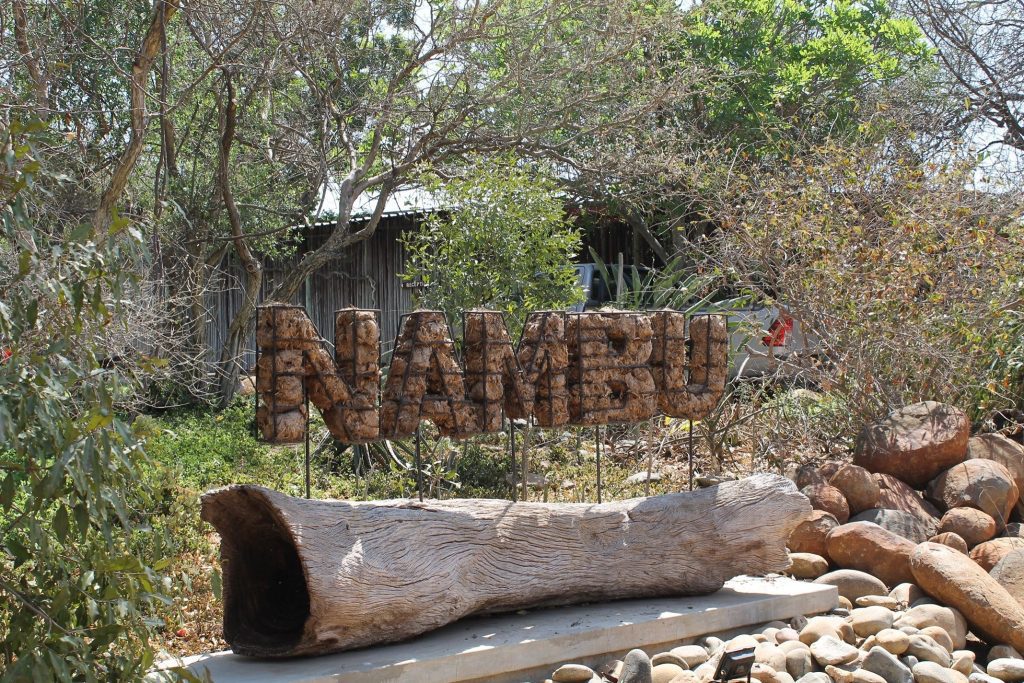 Upon arrival we were treated to the following sight and as I looked around me the Reiki just began flowing.
The camp itself was gated off from the wildlife via very tall electric fencing and there was a water hole at the foot of a ravine by our porch.   As we settled into our rooms the elephants wandered off.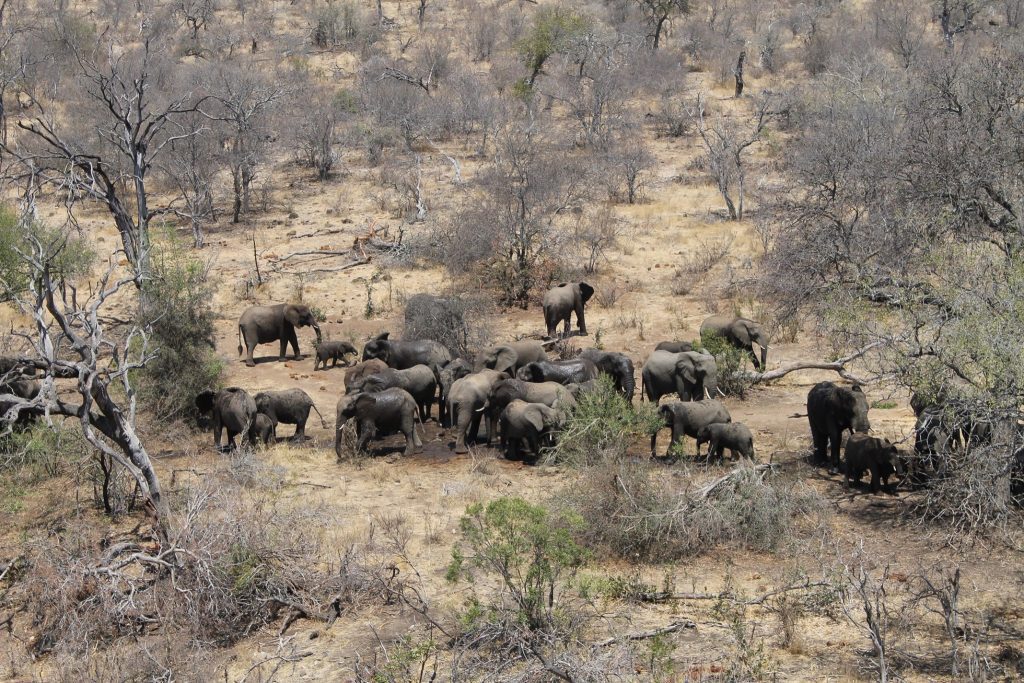 We went on our first safari that evening and as I encountered animals I would offer them Reiki, once I got over the initial awe of being in their presence. Their presence is what inspired me to offer more Reiki over time.  That first evening, we soon saw the elephants that had previously been at the water hole.  Many had babies in tow.
We encountered them on the way out that evening and on the way back they actually blocked the road back to the camp so we needed to find a detour.  It was so easy to meditate on safari.  I just sat quietly and honored their presence.
As light was falling, we got word of a lioness in the area. She was one of the only lions that we saw and she was a beauty.  I quietly offered her Reiki and after a few moments she got up and walked right next to the car on her way into the bush.  It was one of many times that, as much as I loved doing Reiki, I was a bit nervous being around such wild animals.   There was always that level of respect for them.
The next morning our first sighting was of a warthog, 'Pumba' being the universal name for them.  These little guys would run away as soon as you drove near them.
I found that when I would offer Reiki to an animal it would stop if even for a moment or two to look at me.  As if they were saying 'what was that just now'?   I could enjoy a moment with the animal and take a photo or two to remember it.
The next morning we happened upon the most beautiful elephant and I offered Reiki to him.  He not only accepted it but also allowed me to do an animal communication session. He shared with me how much he loved life where he was, how wonderful that it was to be who he was.  So accepting without the filters that we all have.  I asked him if he would care to share his beauty with us. And he turned around and did exactly that.
We also ran into this old soul.   He's very proud and does not put up with much.  But appreciated a touch of healing.   How easy it was to exchange light with these beautiful creatures.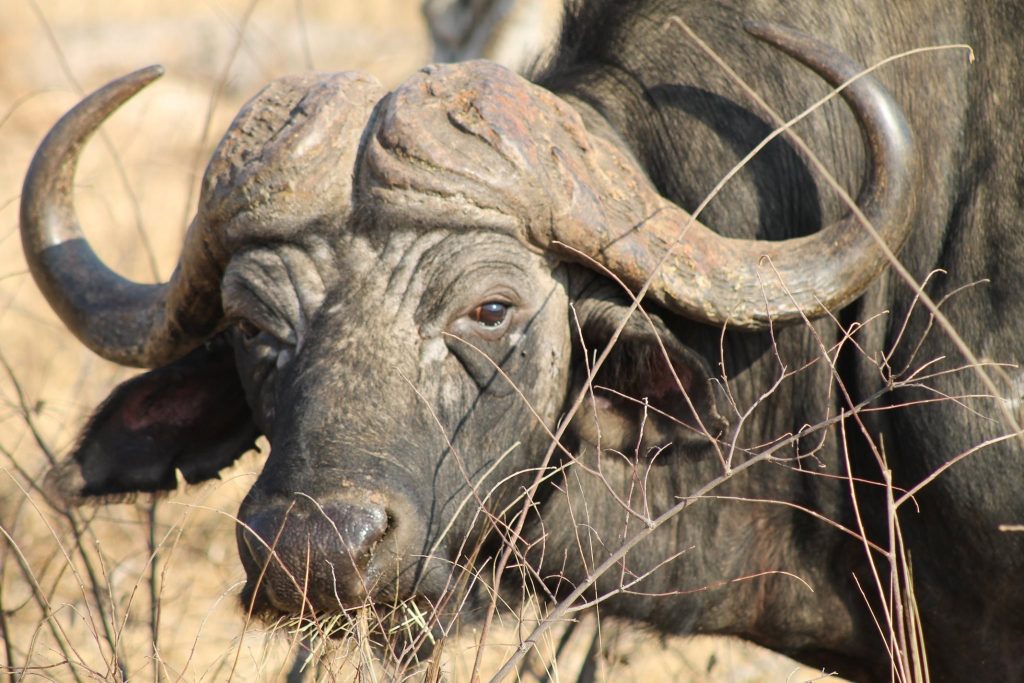 Our second camp was a very different experience.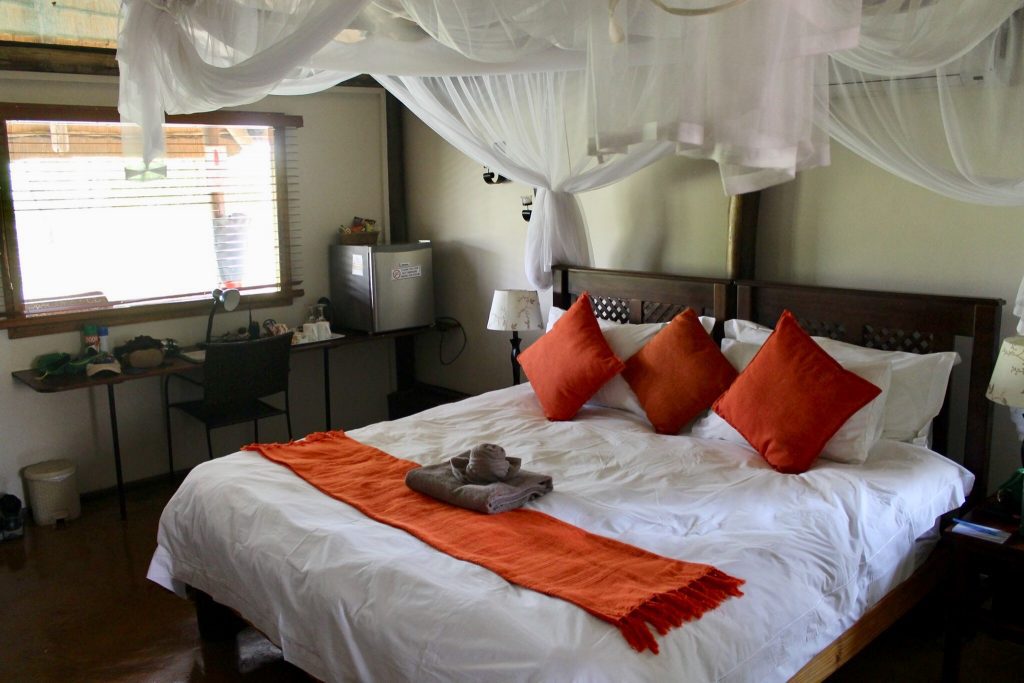 It was within the Klaserie Private Nature Reserve, an open system to the Greater Kruger Park.  We had cabins by the river and had wild animals amongst us.   This is where the Reiki got a bit tricky in that the monkeys decided to take up residence on my porch and deer would often be on the path to my cabin.  You would also hear animals on the roof at night and hippos would occasionally come out of the water right next to the cabins.
I decided to do a meditative walk on the property and added some chanting as well.  As I walked along one of the paths, I happened upon this gorgeous female giraffe.
I didn't want to get too close so just stood there and chanted from a distance.  She began to head my way so I moved a bit further back and she just continued to take in the energy.   We enjoyed sharing this beautiful time together until another passerby scared her off.
I went out on safari alone the next morning as my friends took a river walk.   I offered Reiki to any and all that needed it and for the first time the elusive 'Pumba' decided to take advantage.  My guide was so surprised to see that he hung out with us until we drove away.
I ventured up to the water hole on the opposite side of the camp after the morning's safari.  I could see a few Wildebeests and Zebras off in the distance.  I walked out to the edge of the water hole and meditated, hoping that they might return and share some light with me.  There was one Wildebeest still in my sight and it turned around and came to the water hole to share some water and light.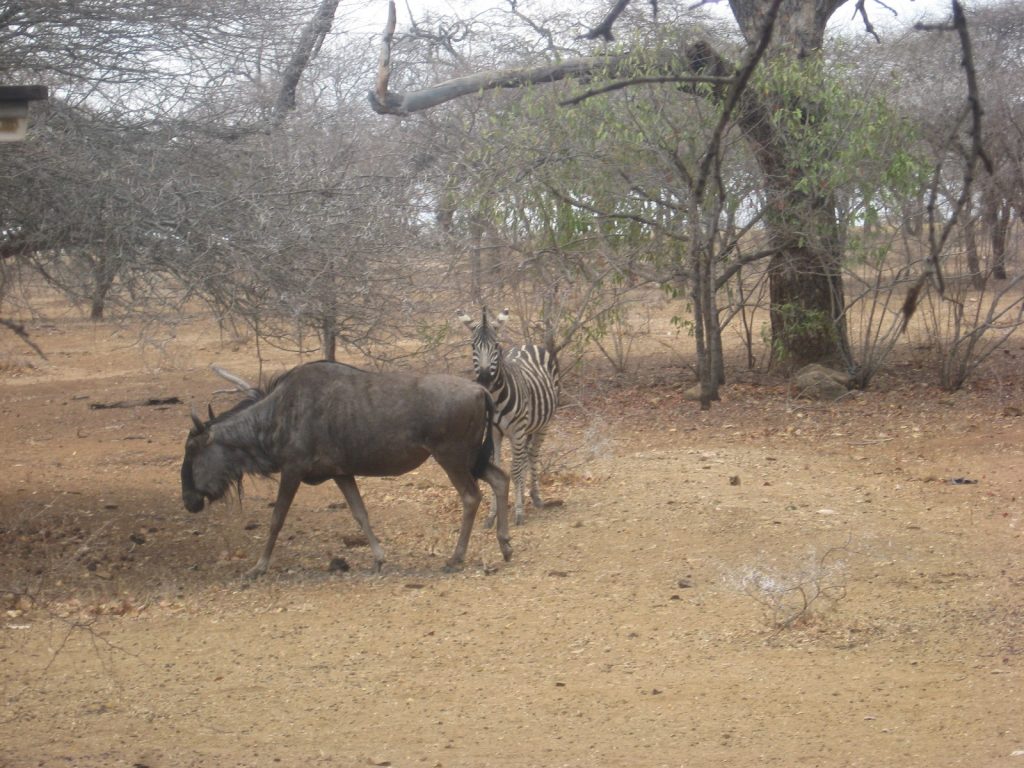 It was soon followed by the zebras who decided to enjoy some water.  Such beautiful time spent with them.
On our evening safari we opted to head to a place that has cheetahs and lions that have tracking collars on them, in the hopes of seeing them.  We found the lions who were quite lazy so easily soaked up some additional Reiki light.
We happened upon the cheetahs by a pool.  These guys had been orphaned quite young and had been raised by hand.   They still feed in the wild and had a kill the night prior.   
Our last day was spent at the Moholoholo Wildlife Rehabilitation Centre which is situated at the base of the North Eastern Lowveld Drakensberg mountain range in the Limpopo Province of South Africa.   What an opportunity to offer healing to these beautiful creatures that have been injured by power lines or traps.  One of the vultures got a bit too friendly and nipped one of my cohorts.  
The animals there were so receptive to the healing.  It felt like such a gift to be able to be in their presence and to be able to share with them in this manner.   I will never forget this experience and what it has taught me.  I will be eternally grateful to the beautiful wild souls that shared their wisdom, love and light with me.   Peace and love to you all.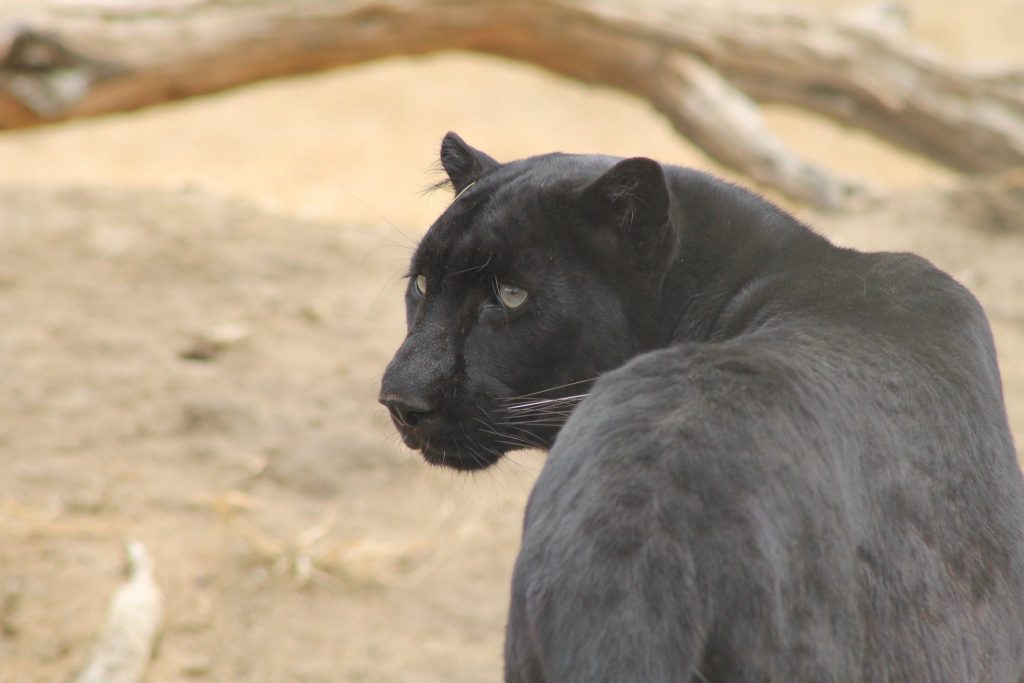 By Ellen Roberto