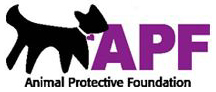 My shelter, the Animal Protective Foundation (APF) of Scotia, NY in cooperation with the Schenectady (NY) Young Women's Christian Association (YWCA) sponsors the Pet Guardian Program. Basically, the APF takes in pets belonging to battered, abused or otherwise compromised women who seek shelter at the YWCA. The APF provides for the care and feeding of these pets in a secure environment, accessible to the women and select APF personnel. As the Shelter Animal Reiki Association (SARA) representative at the APF, I approached APF management and proposed that Reiki be offered to these animals. The APF agreed and granted me and my wife (also a Reiki Master) access to these pets.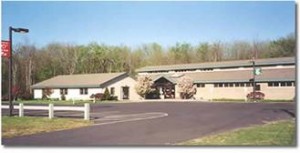 As we entered the room used for housing these pets, we found two dogs (one female about two years old and one male about six years of age) and a Cockatiel. Randomly my wife selected to male and I took the female, named Queenie Sue. She took one look at me, six foot and 200 pounds, and became extremely agitated, barking and running around the pen. I assumed that I resembled the abuser in some way and Queenie Sue wanted nothing to do with me. My wife had to problems offering Reiki to the male dog. Given Queenie Sue's greeting, I thought that a distance treatment, to start, might be the best way to go.
I went outside the room, into the hallway, and offered Reiki to Queenie Sue. I sensed that the offering was being accepted but did not go back into the room. My wife completed her treatment and met me in the hallway. She indicated that Queenie Sue had relaxed and was taking a Reiki nap. I returned in a few days and repeated the distance treatment on Queenie Sue. After about three to four distance treatments I ventured into the room and was able to offer Reiki to Queenie Sue directly. In fact, I was able to get her out of the pen and into my arms.
My wife and I continued to offer Reiki to both dogs and the bird. We were subsequently told by the APF that all three were surrendered to the APF by the owner (she could no longer take care of them), put up for adoption and all three adopted.