Humans, Healing Horses, Healing Humans
Zeb's Wish Equine Sanctuary, located in Sandy, Oregon, has been rescuing and providing sanctuary to some of the Pacific Northwest's most fragile equines for 13 years and became a 501(c)3 non-profit in 2013.
Our Mission: Zeb's Wish is a sanctuary for special needs and elder, abandoned or neglected horses, donkeys, and mules. We rehabilitate and provide lifelong sanctuary for many of them and help humans find healing though the path of the horse.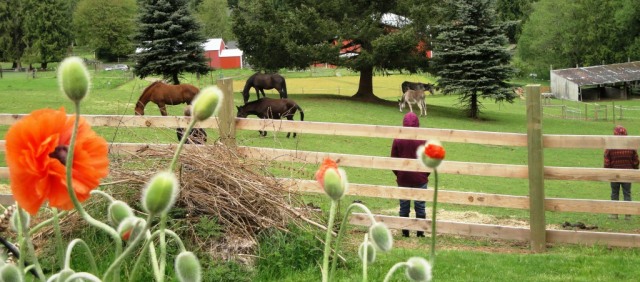 Zeb's Wish has grown quickly since we became a non-profit and is now at capacity at the sanctuary property. As a sanctuary, we are careful to not take on more than what we can effectively accommodate, either financially, or time and space wise. We work hard to not stretch our resources to the point where others in our care could suffer in the interest of piling 'just one more on'. We do however; try to find other good options for the owner and animal and assist with making it happen where we can.
We currently have two approved foster homes. There are regular site visits to fosters by staff. Training and support is provided to fosters on the care and groundwork needs of their residents. If needed, feed, feet and vet care are provided. We are always seeking more qualified foster homes on the east side of Portland. Zeb's is a tiny place and the only time a spot opens up is when one of our herd members leaves this world.
At Zeb's Wish we believe that if we care for and respect our animals, then we will care for and respect fellow humans and this planet, thus creating a culture of stewardship and not consumption and waste. We believe that through a few, we can create a trajectory of positive change with many by giving people the opportunity to connect to nature and its creatures, in particular, equines.
Zeb's Wish Equine Sanctuary
Sandy, Oregon
Visit our website at https://sites.google.com/site/zebssanctuary