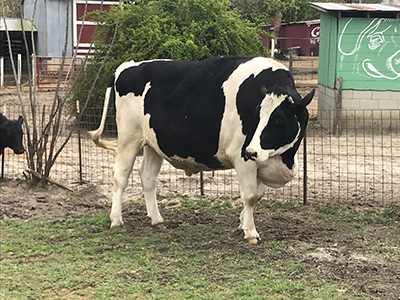 I would like to welcome Cotton Branch Farm Animal Sanctuary to the SARA family!  Cotton Branch has whole heartedly embraced the SARA way to support and heal their animal family.  Cotton Branch is a safe haven for farm animals in South Carolina.  Founded in 2004, the sanctuary is currently home to around 350 rescued farm animals.

During my most recent Reiki I/Animal Reiki class, it dawned on me there is much to learn about being Reiki from the humans of Cotton Branch. The directors and caregivers work tirelessly to rescue, heal, and care for the animals and to educate the public about factory farming, animal care and compassionate living. Not once have I heard a bitter or angry word from any of them, despite the horrific conditions and mistreatment of animals they witness as part of their daily efforts.  Each is answering their calling to help animals, and doing so mindfully, without anger and with compassion, kindness and humility.  I am in awe of each of them and honored they allow me to be part of the Cotton Branch family.
From my first conversation with the founder, Jan, I was in awe of her passion for helping animals.  Her response when I mentioned Reiki was, "Let's do it! Anything to help the animals!"  Jan started a wildlife rescue in 1989 and then built the Carolina Wildlife Care Center. After rescuing and rehabbing thousands of wild animals, Jan realized the need for a farm animal rescue.  She turned over the reins of CWCC after 15 years, moved to the country and Cotton Branch Farm Animal Sanctuary was born.
Jan has worked tirelessly rescuing and rehabbing animals, felt the heartbreak of losing those who could not be saved and those who transitioned after living out their lives with her.  During the first Reiki class I taught at Cotton Branch, I witnessed Jan's unwavering compassion and love for the animals.  Jan says her goal is to rescue every animal in the world who has never experienced healthy food, fresh water, a friend in kind, or the love and respect of a human being.
Su, Jan's longtime friend and co-founder, attended my first Reiki class at Cotton Branch. Su has a passion and gift for helping humans and animals. During a recent class, a student rescued an injured turtle on the drive to the farm. Su jumped to action, administering first aid, educating us on turtle emergency care and arranging to get the turtle to a rehab center. Even in animal rescue mode, Su comforted all of us who were traumatized by the extent of the turtle's injuries. I remember her saying, "The turtle deserves a chance to live.  No matter the outcome, we're giving him a chance."  Su never showed anger at the person who hit the turtle, only kindness and compassion for the turtle.
As Jan has recently retired, Josh is the new president of Cotton Branch.  From the day Josh gave the tour of the farm for our second Reiki class, I was in awe. Words cannot describe the connection and love between Josh and the animals.  The minute an animal sees him, eyes light up and they rush over.  Listening to Josh tell the animals' stories, one realizes his deep love for each. Josh sits with scared and traumatized pigs for hours to comfort them, helps them mourn the loss of their friends and forms truly amazing bonds with the animals.
Josh, and his husband, Evan, executive director of the sanctuary, work tirelessly for the animals. Evan, like Josh, shares a passion for animals.  Evan coordinates events, education and fundraising, yet still finds time to share space with the animals.  Evan's dedication to the animals is evident by the long hours he spends advocating for them, and for all farmed animals. Evan pleads for kindness for all animals and a vegan lifestyle, while respecting individuals are at different places in their journeys. Instead of expressing anger at those who disagree, he focuses on education and compassion.
As if caring for and socializing animals, coordinating adoptions, fundraising, attending events, educating the public and giving tours is not enough, last summer, Josh and Evan cancelled their vacation at the last minute to spearhead the rescue of 458 pot belly pigs from a hoarding situation in Kentucky. The two coordinated rescue efforts with Kentucky officials and sanctuaries across the country, ensuring each pig was evaluated, spayed/neutered, received medical attention and vaccinations before being moved to temporary or permanent locations.  Because some of the pigs were pregnant, the 458 quickly multiplied to well over 500.  The operation continues today as roughly 150 of the pigs await adoption.  Students love sharing Reiki with the "Kentucky boys and girls" who are hanging out at Cotton Branch, awaiting their forever homes.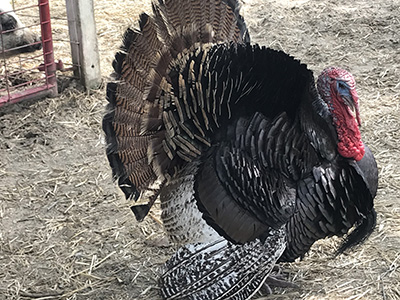 Will, the farm manager oversees daily operations of the sanctuary, ensuring the animals receive the best care possible.  I recently got to know him when he gave a class tour. His love and concern for the animals radiate. He has a special connection with each of the animals, knows their story, their quirks and special needs.  The level of care provided to the animals at Cotton Branch exceeds that of any sanctuary and Will dedicates his days to providing that care.  Will says, "Working with the animals gives everyday a sense of purpose and knowing that they depend on me is the ultimate motivator."
I have met so many Cotton Branch volunteers and directors, many in the Reiki classes. There are too many to mention individually, but each has touched me in ways beyond words.  Each person brings their own brand of kindness and light to the Cotton Branch cause and animals. I have witnessed them holding space for the animals, showing love and compassion and telling beautiful stories of their connections with animals at the sanctuary.
I have much to learn from these individuals who effortlessly embody the Reiki precepts of mindfulness, humility, kindness, compassion and dedication to their life's work. I am forever in gratitude to Jan, Su, Josh, Evan, Will and the rest of the Cotton Branch family for embracing Reiki to help heal the animals and for letting me teach and be a part of the amazing Cotton Branch family.
For more information on Cotton Branch Farm Animal Sanctuary, visit www.cottonbranch.org
For more information on the Shelter Animal Reiki Association,
visit www.shelteranimalreikiassociation.org
Laura Thomas
SARA Teacher